Joana Bruessow
Miami, FL
I was born in Ahlen, Germany in 1985. I studied at the Academy of Fine Arts in Muenster, earning a Bachelor of Arts in Fine Arts in 2010. In 2008/09 I earned an Erasmus and DFJW scholarship at the Ecole Superieure d'Art in Aix en Provence, France. I have exhibited in galleries, museums and fairs in Miami and currently take part in a group exhibition in a gallery in Germany. Currently I am a resident artist at the Bakehouse Art Complex, Miami, Florida.
How and when did you start creating art?
In my childhood I started painting in the artist studio of Guenter Wintgens.
What media and genres do you work in?
My artworks are mixtures of paintings and drawings on paper, drafting film and plexiglass. Currently, I am working on light installations.
Who or what are your influences?
I am influenced by David Hockney, Yehudit Sasportas, Stephane Calais, Guenter Wintgens, Hanna Nitsch and others. My background and my personal surroundings inspire me. Often, I use fragments of specific places I have been to, or that I feel connected to. I find shapes that are appealing to me. I love to extract specific items, rearrange them and create something new. Landscape and cities, inside and outside, specific locations and open areas, near and far, silence and commotion are assembled together.
What was your inspiration for Aussicht?
The inspiration for my piece Aussicht – view is the conflict between nature and urbanism. Where does one escape from society in the midst of a city? Aussicht – view reflects this conflict as a choreography; a dynamic of closeness, distance, loneliness, and connections. Aussicht – view is floating from the ceiling with LED light spreading illumination a few inches behind.
Describe your creative process?
Often, I start with a colored foundation of ink and acrylic. One color at a time is splashed on paper or drafting film and dries slowly. It is a spontaneous, lengthy process. Once the foundation has dried, I start with my detailed drawings.
What are you working on currently?
Currently, I am working on drawings of two sheets of drafting film. By using the two sheets, the works show more depth. Like Aussicht – view, I let the work float from the ceiling with an LED light panel behind it. By lighting the piece up just a little bit, the colors become more intense and the drawings on the second foil becomes more present.
What are your near/long term goals as an artist?
My goal for next year 2014 is to have a solo show.
Where can people view/purchase your work (gallery, website, etc)?
My work is available for view/purchase at the exhibition: "Drawing today! The Innerworld of the Outerworld of the Innerworld" - Robert Drees Gallery, Hannover, Germany. www.galerie-robert-drees.de. My artist studio is at the Bakehouse Art Complex, Miami, FL. www.bacfl.org, And most of my work can me seen on my website: www.joanabruessow.com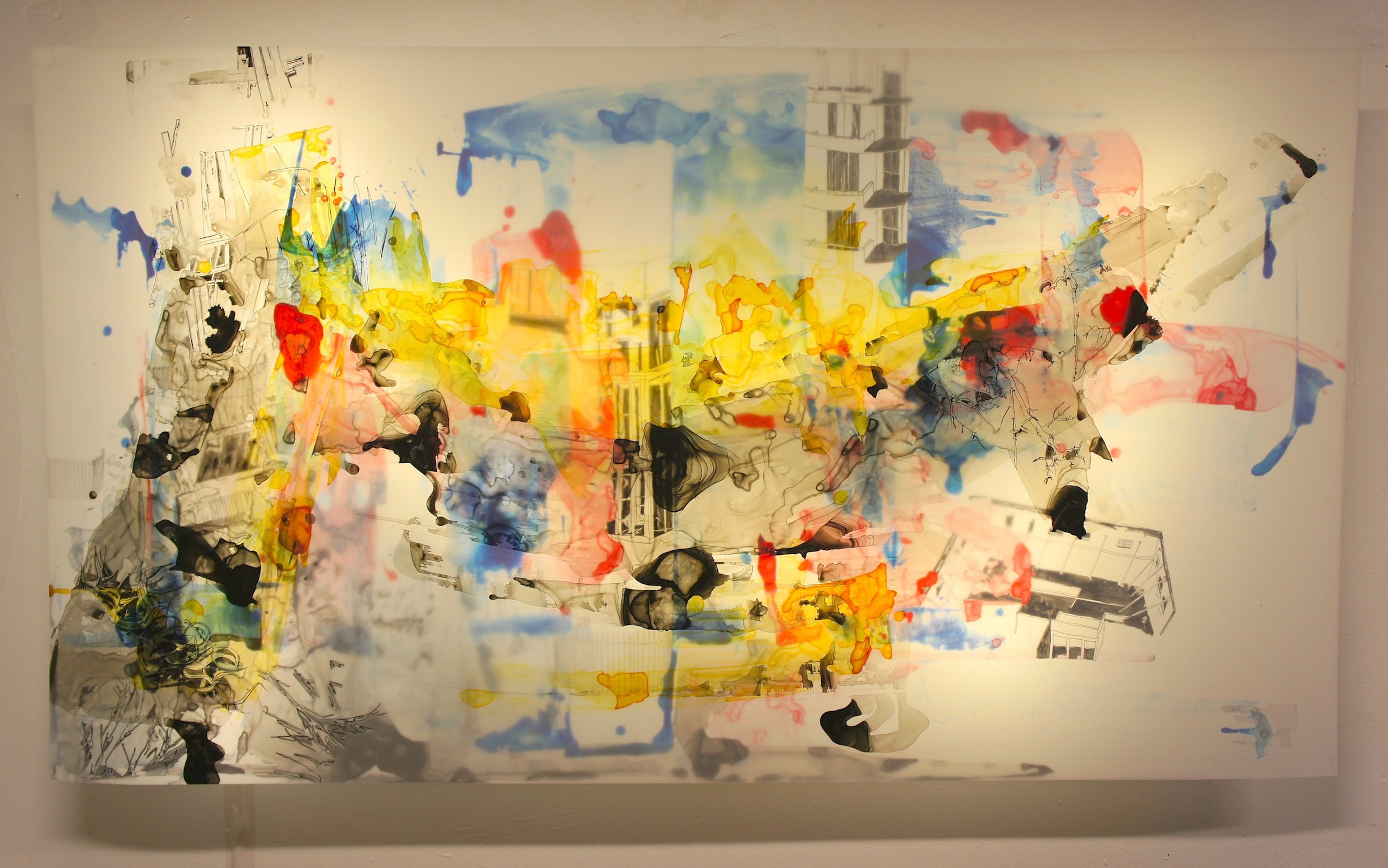 Aussicht - 42x75 inches, ink on transparent film, LED backlight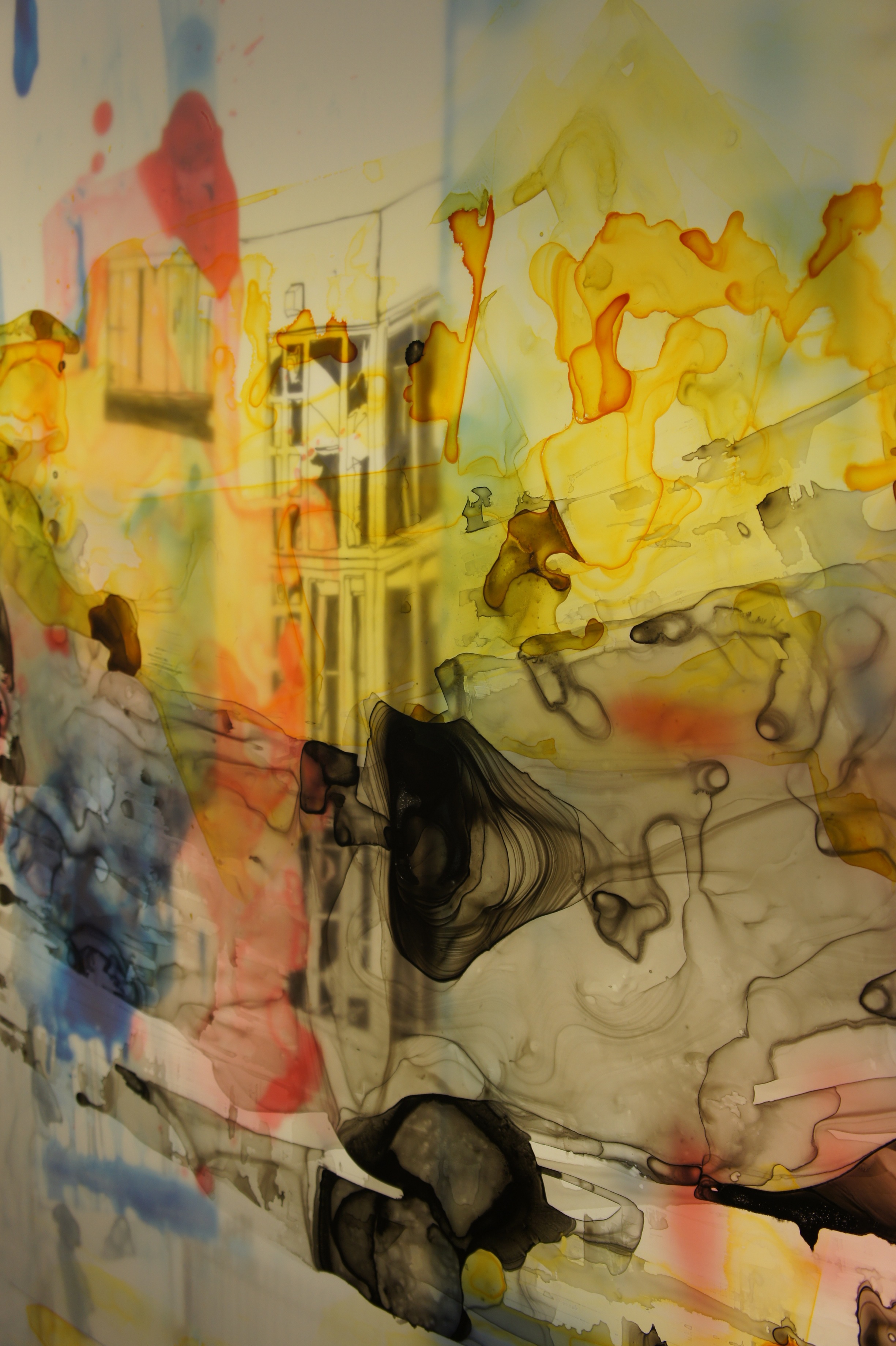 Aussicht detail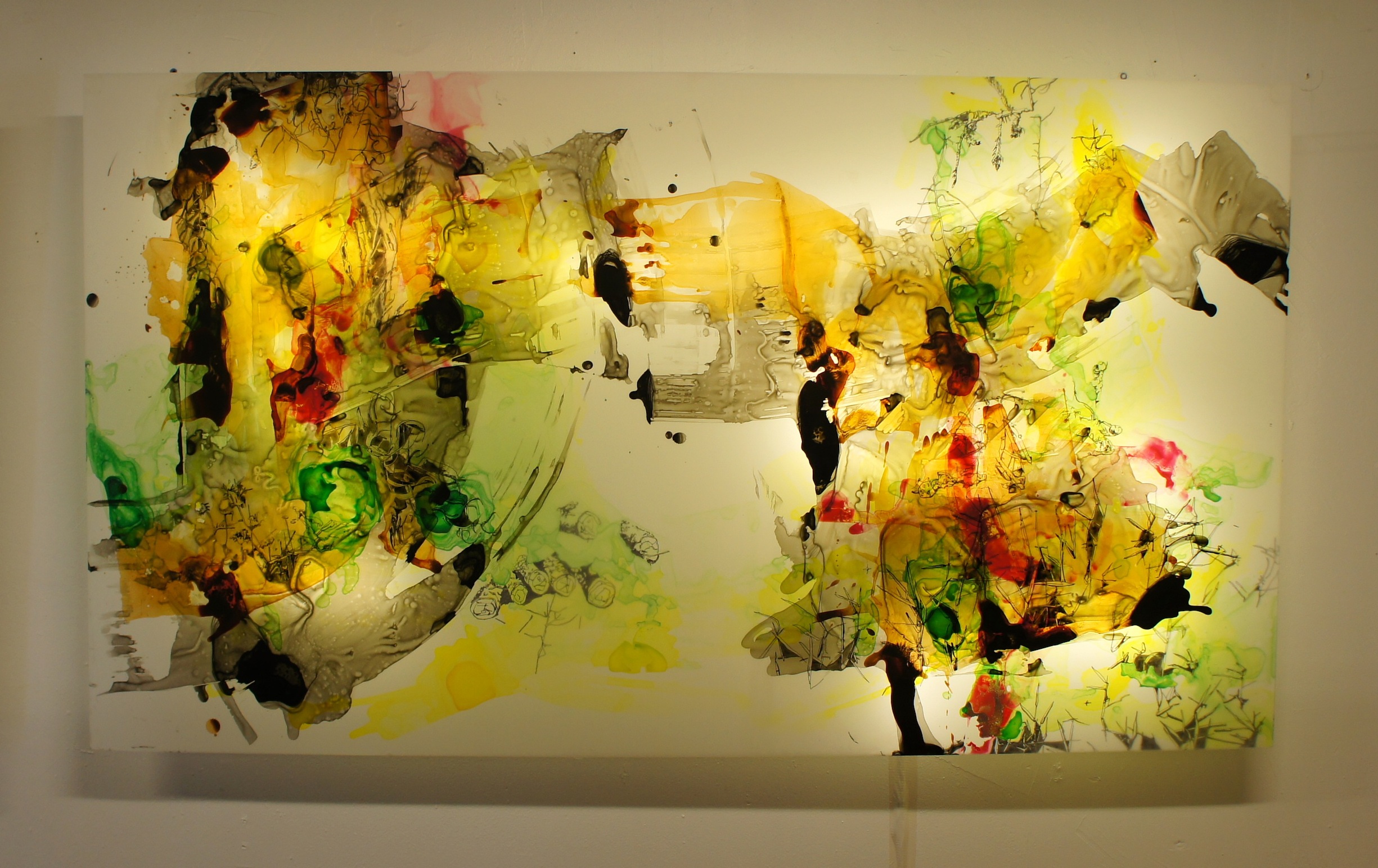 Untitled, 2013, 42x75 inches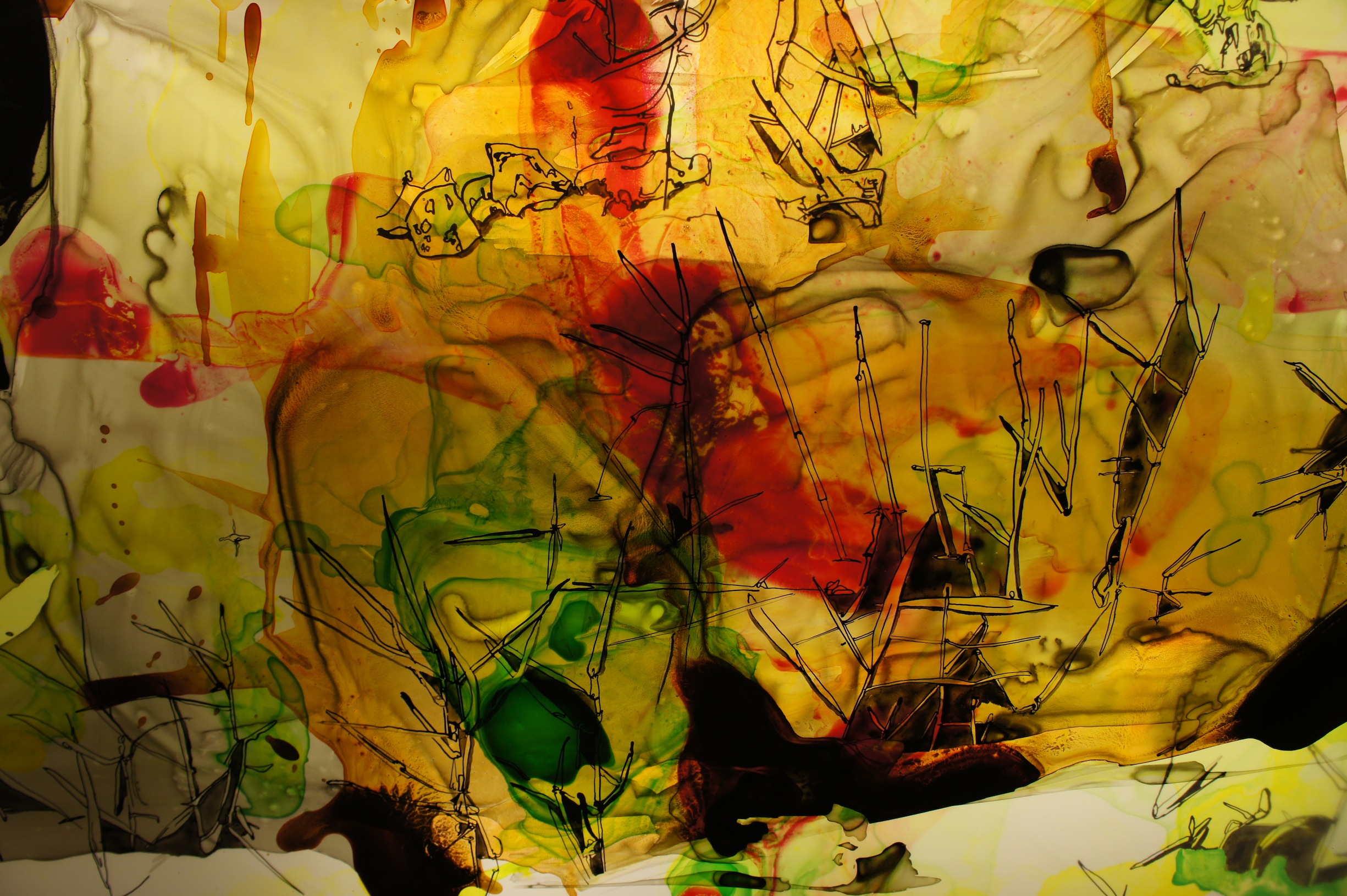 Untitled, 2013, detail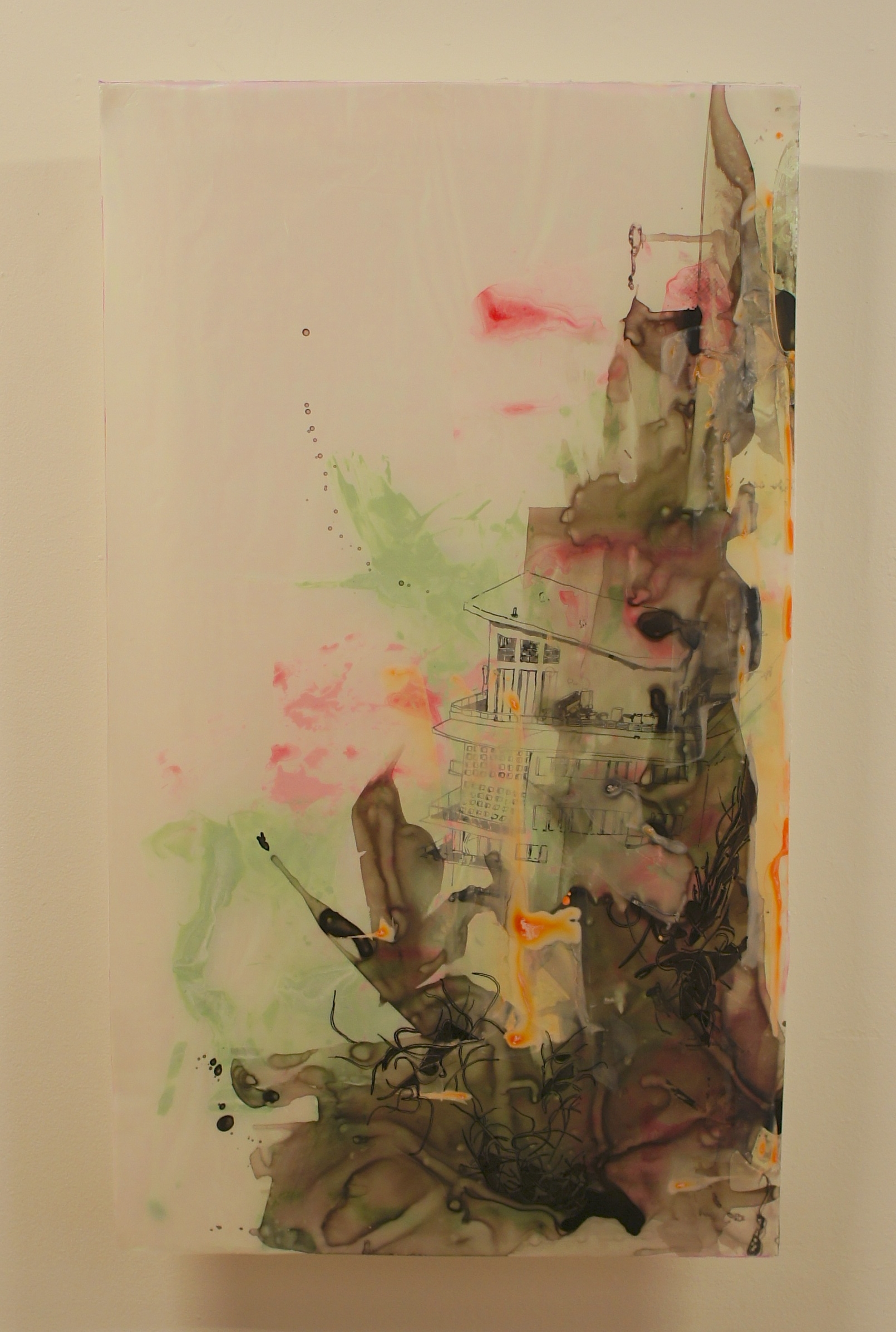 Erreichbar - Unerreichbar I, achievable - unachievable I, 2013, ink and acrylic on drafting and reflective film, 20 x 36 inches_1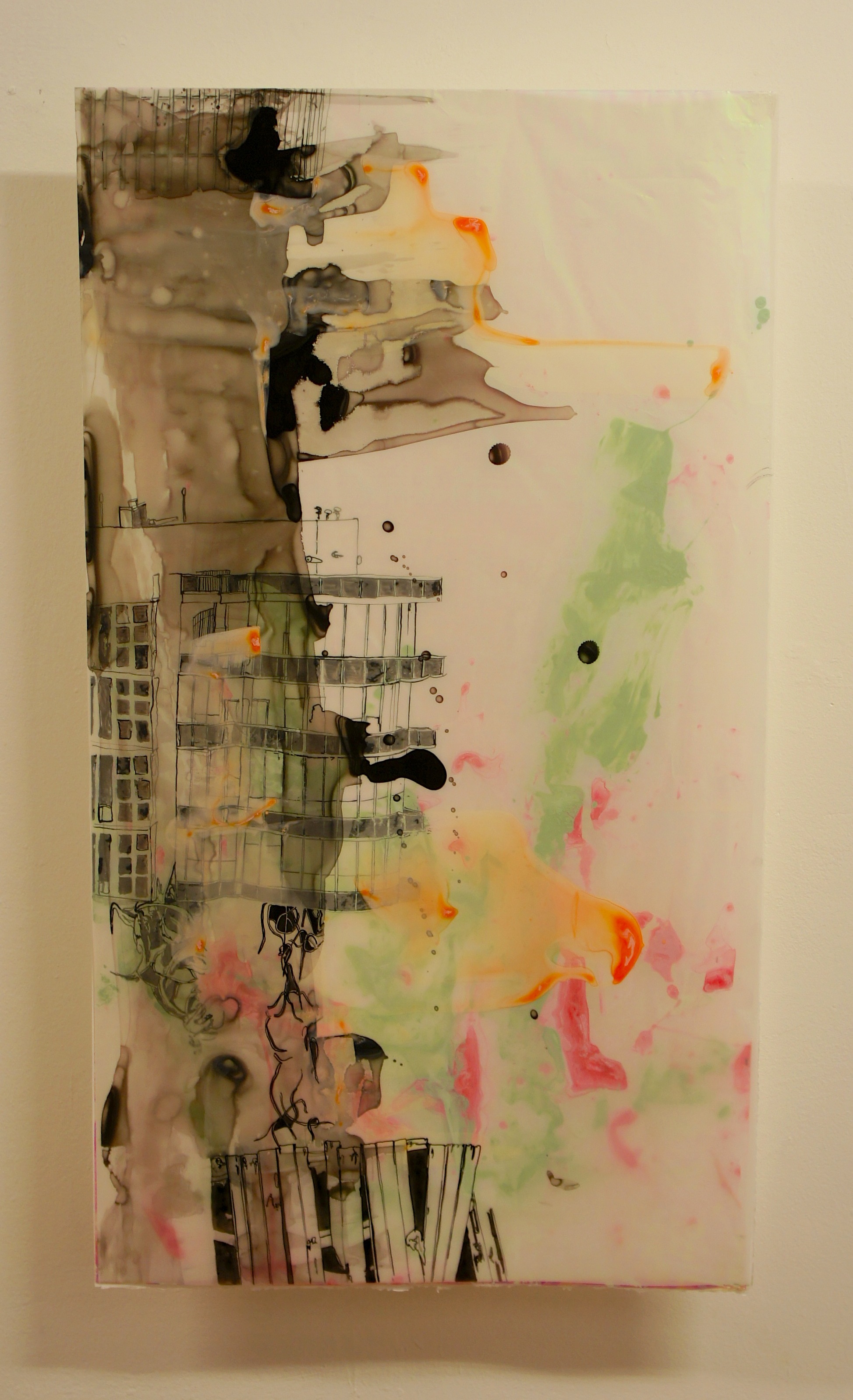 Erreichbar - Unerreichbar II, Achievable - Unachievable II, 2013, ink and acrylic on drafting and relective film, 20 x 36 inches
All Images @ Joana Bruessow
All Rights Reserved
Artist of The Month Archives: