Cynthia Pinot
Houston, Texas, USA
Cynthia Pinot, is an international award winning multi-disciplinary artist, and photographer. Inspired By the Dutch Masters, and Pointillism, Cynthia Pinot, a former Hollywood Actor, started drawing at a young age, and was lead photographer at a professional photography studio at age 22 with Kodak in Austin Texas, while studying Art and Photography at UT. Cynthia plays with traditional craft photography, Illustrations, paint on canvas, motion graphics, with many contemporary digital tools Cynthia was diagnosed with Synesthesia in two forms: Chromesthesia, and Spatial Sequence Synesthesia at age eight.
How and when did you start creating art?
I started painting and drawing a very young age and have continued to develop my skills over the years. From using pencils, charcoal, acrylics, and clay, to photography. I find joy and fulfillment in expressing myself through art. As I've grown older, I've also expanded my artistic abilities to include digital illustration, allowing me to explore new creative avenues.
What media and genres do you work in?
I work with traditional craft tools like, paint, charcoal, photography, illustration, motion graphics, and many times mix them with contemporary digital tools using neural networks, like GAN /ML to push the boundaries of human creative expression.
Who or what are your influences?
I am influenced by the Dutch Masters, fairytales and history, and these themes are reflected in my artwork. Specifically, I draw inspiration from the intricate details and lighting from Dutch paintings, the magical and symbolic elements of fairytales, and the richness and depth of historical events. All these influences come together in my art to create pieces that are both visually stunning and imbued with meaning and emotion.
What was your inspiration for
Heritage Los Agaves "Kitchi"
?
The word "Kitchi" means brave.
I have a deep connection to the romance of the Dutch Masters, I have always been drawn to its stoicism, it's the control of emotion through chaos. What I create is a take on that, add a little magical soul, and you have an insight into what I see. If I have evoked emotion, I have done my job. I have synesthesia, so I see extra color, and sound in everything. Color has musical notes attached to it, so this is my attempt to tell a story.
Describe your creative process?
As a multi-disciplinary artist, my creative process often involves a combination of different mediums, techniques, and approaches. Depending on the project and my inspiration, my process can look quite different from one project to the next, but there are a few key elements that often are consistent. My current collections are photographs, photographic illustrations with heavy overpainting. I use multiple computer programs. In some cases, the original image was a photograph, or several... but not always. I sometimes direct to a ML program, digitally direct lenses, angles, camera choice, look, and then I go to work. Forging images, illustrating, over-drawing, erasing, removing, collaging, painting on a computer. To me the process is like that of a film director's chair. I direct the Synthography process of many things. With some of my images, I perform further overpainting, incorporating elements such as gold leaf, diamond dust, acrylic paint, as well as oil paints.
What are you working on currently?
I have two simultaneous collections, one I call "Pulchra Imago Per Manus" a beautiful collection of whimsical surrealistic imagery full of color, texture, and fairytale wonderment.
And the Second I call Heritage, a beautiful collection of Dutch Style Portraits, Surrealism, and Fairytales of Americans stories.
What are your near/long term goals as an artist?
I seek to challenge, and inspire audiences with transformative storytelling, powerful and beautiful characters, iconic imagery, and layers of social complexity."
It has often been said that the modern age 'disenchanted' the world. Technology, plastic, industrial design, disposable goods, and the commodification of everything, robbed human experience of wonder, mystery, spiritual nourishment, and connection with nature. These works stem from a desire to move in the opposite direction. To step away from abstraction, virtual relationships, and meta-experience, toward reality, community, and nature, by mastering the very meta-technology without hesitation, embracing it boldly. To find the extraordinary in the ordinary, and the sacred in the neglected.
As an artist, I feel it is our responsibility to be the voice and the eyes for others as we move through all timelines, just be present, create the truth as you see it, and hear it, where others cannot, even if the demands are difficult in this prosaic world. Information, time, and technology is moving faster, and as artists it is our responsibility to humanity to continue to push the boundaries, communicate, document history through our eyes. If we do not have the courage to do so, who will. We are on the precipice of something big, the next big artistic movement, the next big change in our human evolution.
Where can people view/purchase your work (gallery, website, etc)?
My website: https://www.quantummuseart.com/
My Instagram: https://www.instagram.com/thequantummuse/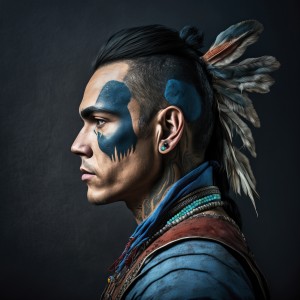 Heritage Los Agaves "Kitchi"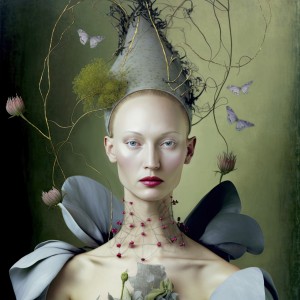 Aria Quintus1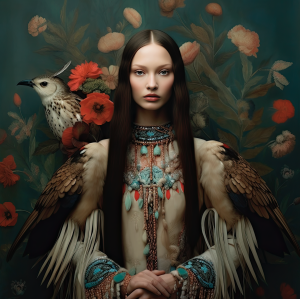 Heritage - Xhumara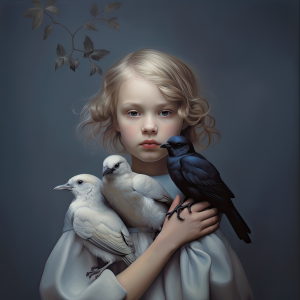 Heritage - Anna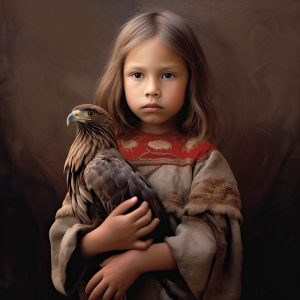 Heritage - Atoha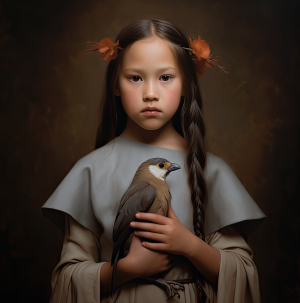 Heritage - Xhiyo
All Images @ Cynthia Pinot
All Rights Reserved
Artist of The Month Archives: