Bruce Rolff
New Jersey, USA
I currently live in southern New Jersey USA. I lived most of my life in Northern New Jersey about a 30 minute drive from New York City.

I have been creating art since I was young. I grew up surrounded by artists. My brother and sister were both artists. My brother was the neighborhood guru and there were always many artistic types around. It was an interesting time and an interesting group of people to be around as a child.
How and when did you start creating art?
As a child. I created small figurines and dioramas. As a teen I had a teacher who encouraged my artistic pursuits. I created metal sculptures and worked with clay. After high school I worked in clay and did mostly abstract paintings on paper with spray paint and pastels. But also worked some with acrylics. I later moved to photography. I then began using the computer to edit and manipulate my photos. Eventually I moved to creating my images from photos, 3D renderings, painting software. I've even done some computer coding to create elements for images.
What media and genres do you work in?
I work primarily in digital with multiple software including 3D software, painting software and more. My most used software is Photoshop. I also work with photos I've taken. My work is spiritual, symbolic, surreal, conceptual, Sci fi, abstract. I like to explore in multiple genres and I am not limited to those I mentioned although that does cover most of my work.
Who or what are your influences?
I have many, but especially the surrealists. But I love many genres and styles of art. Cubism, abstract, abstract expressionism, and much more. Everything I see in art is an influence and much outside of art as well.
Some other strong influences are science fiction, science, spirituality. I also am influenced greatly by things from my childhood. I grew up watching shows like the Twilight Zone with Rod Serling. I consider that show an important influence for me. It was surreal, often science fiction and made you think.
I also grew up with artists. My mom appreciated art, while my father did not have any appreciation for art. But when he was younger he often made films and had a love for it. So he was an artist, he just did not recognize it. Dad was really more of a scientist. He was an aerospace engineer by trade.
My brother and sister were both artists. My brother had a kind of a following with people locally, He was kind of the neighborhood guru and we always had lots of artists around.
I also felt like I did not really fit in in the world and being an artist seemed like something I could do as many artists are known to be quirky. I thought at a young age this might be the path for me.
In high school I had a teacher who encouraged me to pursue art. I had created a sculpture in metal shop that she wanted to enter into a contest, but for some reason I refused.
What was your inspiration for
Winged Idea
?
Winged Idea, or Idea in Flight, is freedom of thought, moving beyond the ordinary. Symbolism and surrealism. An idea flies free to roam and explore, in an inspiring cloudscape high above the earth. It could be sunset or sunrise.
Describe your creative process?
My process can vary but generally it is an exploration of ideas, concepts and elements that build upon one another. As I create I have new ideas and new thoughts on how to add to whatever image I am working on. I will many times have several projects going literally at the same time. I will often have multiple of these files open at once exchanging elements from my many layered documents if it strikes me.
I often have ideas that I want to flesh out that get me started with this process. I sometimes use ideas I had written down previously. When working with 3D software It does follow the previously mentioned process of mutation. But it may just be an idea I like. This was the case with Winged Idea.
What are you working on currently?
I am currently working more on abstracts, some very short animations, some jewelry creations, and a little music. But at the moment I am also quite occupied with some of the business aspects of things.
What are your near/long term goals as an artist?
Near term I am focused on getting the work out to a larger audience .Artistically I will continue to explore new ideas, new ways of doing things, exploring new software.
Long term I want to grow my audience and businesses regarding my creations. I love to create but I must be able to support myself and the people who work with me as well. I hope to grow as a creator as well of course. New methods and techniques etc. Maybe create some master works?
Where can people view/purchase your work (gallery, website, etc)?
https://rolffimages.com - I also sell my work on various sites as stock images, etc. People can also just google rolffimages and you will get a bunch of hits on my business name and the multiple sites where I sell my works.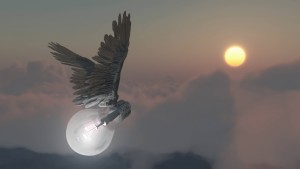 Winged Idea
For the Love of God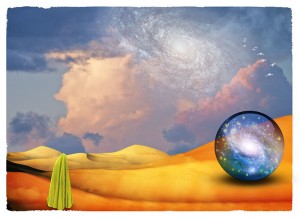 The Dunes and Miracles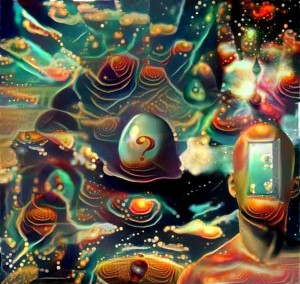 The Trip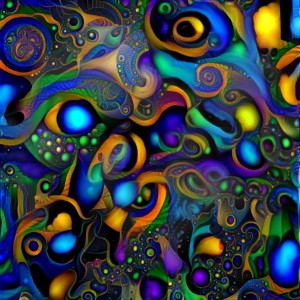 Artist Self Portrait
All Images @ Bruce Rolff
All Rights Reserved
Artist of The Month Archives: