James Kieran McGonnell
Chicago, IL
James Kieran McGonnell was born in Cork City, Ireland in 1967. He studied Studio Art and Art History at Hunter College in Manhattan.

Since coming to New York, McGonnell has been showing his work continuously at locations which include the Museum of West Chicago; Haggerty Museum, Milwaukee; Christopher Henry Gallery, New York; Axel-Raben Fine Art, New York; Jan Larsen Fine Art, New York, Gallery 1044 Fulton, Chicago; University of Rhode Island and The University of Pennsylvania, The American Federation of the Arts, New York and Dublin Cross Gallery, Ireland.

He has been profiled in numerous publications throughout the US and in Ireland, including the New York Times, Boston Globe, L.A. Times, Irish Tribune and Irish Business Post.
How and when did you start creating art?
I have been making art since I was a child – but I started seriously when I was about 16, studying in Ireland. Art has always fascinated me with its ability to communicate very complex questions and emotions about the human condition. Art making a primeval force within human beings to express how they feel about being alive.
What media and genres do you work in?
I make contemporary paintings with a colorful urban quality that are exciting and enlightening. I use watercolor on paper for its beauty and subtlety. When you push the use of watercolor beyond its tradition, some lovely results can be achieved. I also use oil on canvas to make colorful conceptual pieces with a neo-romantic quality.
Who or what are your influences?
I am influenced by the paint itself. I like the qualities of paint – texture, viscosity, color etc. I am also influenced by literature such as the poems of Yeat's and the authors Virginia Woolf, James Joyce and artists such as Matisse, Louise Nevelson, Picasso, Warhol and Van Gogh. I am also influenced by the rhythm of music and it's continuity.
"After Dark My Sweet" - This piece was influenced by the poem called 'The song of wandering Aengus' and the American author Jim Thompson who wrote the novel 'After Dark My Sweet'. There is a wonderful tension between the romanticism of the Yeats poem and the harshness of the Jim Thompson work. Jim Thompson writes about the reality of the underbelly of life in the USA while Yeats writes of fantastic romantic and grand situations. There is a tension between the moths flying too far from the light or flying too near to the light- almost like how Icarus and Deadalus navigated between the sun and the sea.
Describe your creative process?
I usually start with having an idea, which I develop in my mind for quite some time. I then design the piece on computer and transfer the idea with various painting techniques to the canvas or paper. Then I build up the piece using layering of paint until I get a piece that is of the highest quality in craftsmanship.
What are you working on currently?
I am about to start a series of paintings that are inspired by the American Midwest. I will reside in Chicago during the process, and will paint the vitalities such as the lakes, the bridges, the buildings and the prairies. I will also explore the use of graphic images inspired by Midwestern history and folklore. I will create both Watercolor on paper pieces and Oil on Canvas pieces of various sizes.
What are your near/long term goals as an artist?
My near-term goals are to start my new series of work and to create the best possible series. My long-term goals include getting more people to realize how important Art is, and how it can present them with an understanding of the incredible beauty of the human imagination and the human ability to feel emotion. I will also strive to create exceptional paintings that excel in quality and craftsmanship.
Where can people view/purchase your work (gallery, website, etc)??
My main fine art website is www.kieranmcgonnell.com . I am also committed to making my work accessible and sell posters, prints and wearable art via an affordable website called www.vincentandandy.com. I believe in the power of social media and have many fans on Facebook at http://bit.ly/cSSEmy and on Twitter @vincentandandy . A recent video that profiled me can be seen at http://bit.ly/9L7u8L .

My work is currently at Jan Larsen's gallery in Brooklyn, LITM in Jersey City, the CCT gallery in Chicago, and with the private Art dealer Ellen Wallace in Chicago. Blumberg and Harris in New York also represent the work and I also entertain private clients at the studio by appointment only.

Studio appointments can be arranged by email through my website www.kieranmcgonnell.com and I can be reached directly at jkmcgonnell (at) yahoo.com.
Additional Information
1) After Dark, My Sweet, oil on canvas, 48 x 48
2) Steer, oil on canvas, 48 x 48
3) Live at the Green Mill, oil on canvas, 40 x 40
4) Sunshine Daydream, oil on canvas, 64 x 64
5) Black Lincoln, watercolor on paper, 22 x 30
6) Waterlillys & Shadows, oil on canvas, 30 x 40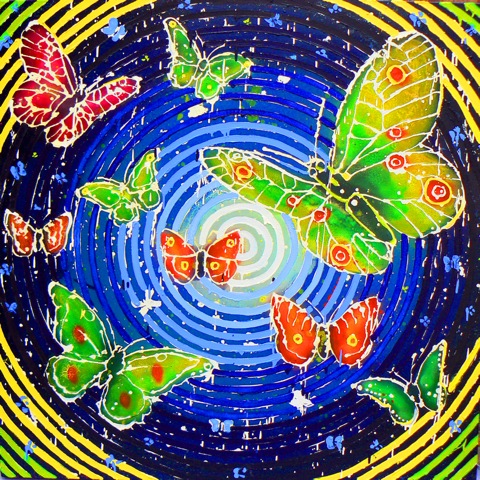 After Dark My Sweet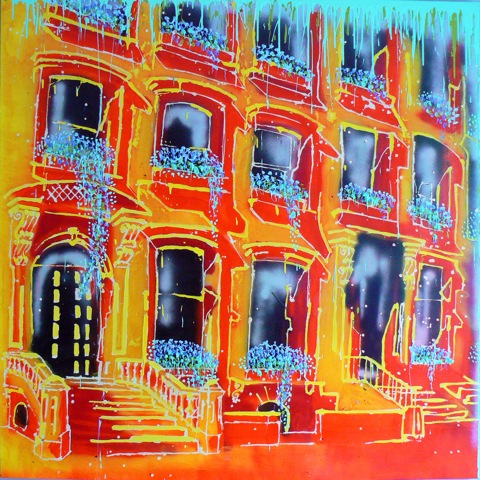 Sunshine Daydream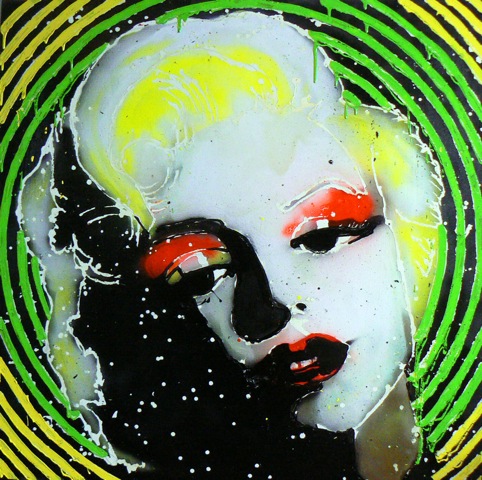 Live At The Green Mill-Radio Days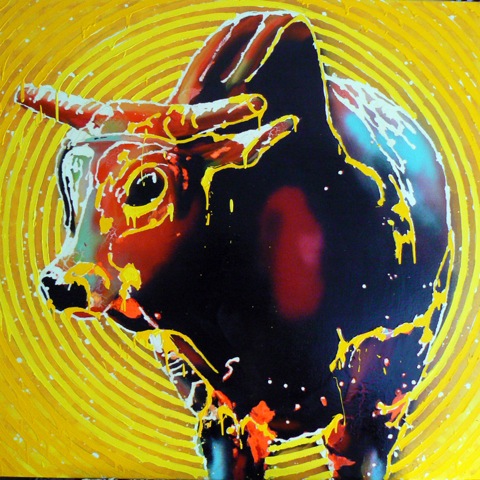 Steer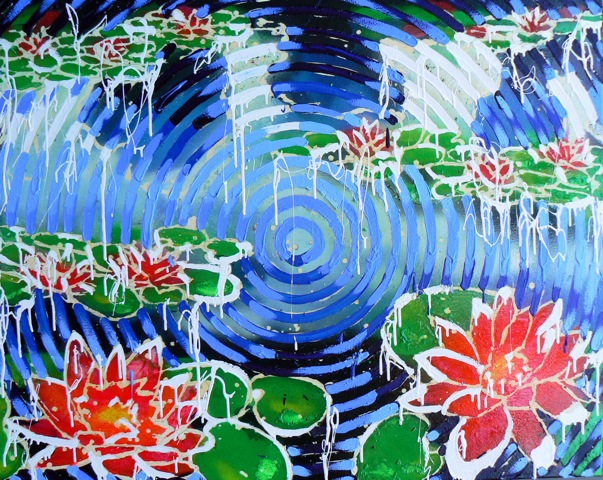 Waterlillies And Shadows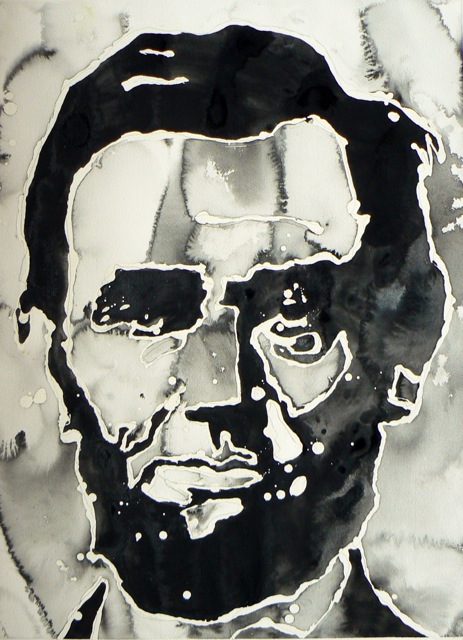 Black Lincoln
All Images @ James Kieran McGonnell
All Rights Reserved
Artist of The Month Archives: