Jamie McHugh
Sea Ranch, CA
Jamie McHugh is an award-winning photographer, somatic movement educator, and writer. He has been teaching body-based work for thirty years to people of all ages. Jamie is on faculty at Anna Halprin's Tamalpa Institute and at John F. Kennedy University in the Bay Area, and teaches workshops and trainings internationally. He is currently completing his first book, " Restoring Original Grace: Movement as Medicine". For more information on Somatic Expression, see www.somaticexpression.com
How and when did you start creating art?
I first began shooting with an Instamatic when my family went to Expo 67 in Montreal. I was intrigued by how I could create my own art by photographing the architecture and I was hooked! For many years, my professional work revolved around being a performance artist and teacher of movement. Photography was a personal meditative practice, especially on journeys into the wilderness. When I moved to the Sonoma coast four years ago, the environment drew me in. I was transfixed by the interface between the ocean and the shore. I felt a strong urge to share what I was witnessing each day at the water's edge. Photography took center stage and, ever since, I have been busy exhibiting and getting my work out into the world.
What media and genres do you work in?
I work in relationship with the natural environment with my camera, creating contemplative abstract art – or what I roughly refer to as NatureBeingArt. I have a unique way of presenting the images. I mount the Lightjet prints on aluminum with a recessed back frame and a UV-protective luster lacquer, so the images can float in space with no boundaries. As a result, people are often not sure if they are looking at a photograph or a painting.
Who or what are your influences?
My primary influence is the creative force of nature. An early influence was the photographer Eliot Porter. Yet I am mostly influenced by abstract painters and sculptors, artists who are altering perception such as Clyfford Still, Bill Viola, Andy Goldsworthy, Anish Kapoor, and Olafur Eliasson, Since I also come out of a dance background, it is hard for me to separate out influences, so it is important to include Momix, Pilobolus, Sankai Juku and Nikolais Dance Theatre. Each of these companies has a strong abstract visual element.
Fluid Life (Double Exposure) - Very simply, I had been shooting in the tidepools for some time and wanted a new angle. I discovered that I could create double exposures in my camera through an "Image Overlay" feature. And that started my experiments with this genre.
Describe your creative process?
I go to the water's edge about 90 minutes before sunset and begin to settle in. I then practice "Somatic Expression", a unique form of centering I developed that uses breath, vocalization, movement and stillness to quiet the inner chatter. By opening up the sensory channels in this way, I become much more present and open to what wants to be captured on that particular day. Feeling no separation from my environment makes it easier to be patient, relaxed and focused. As the sun gets closer to the horizon, the light changes dramatically. The environment offers me compositions, and just as rapidly, dissolves them. The dance is on…
What are you working on currently?
I am beginning to project my images as backdrops for performance work. I am collaborating now with choreographer Peggy Hackney at UC-Berkeley on creating the backdrop for her piece about water.
What are your near/long term goals as an artist?
I am excited about this new series of double exposures, and I want to see where this takes me. I am also interested in beginning to print on large pieces of silk, so that the art can double as functional room dividers.
Where can people view/purchase your work (gallery, website, etc)?
My website is www.naturebeingart.org . My work is also currently featured at Roche Bobois in San Francisco in the Design District.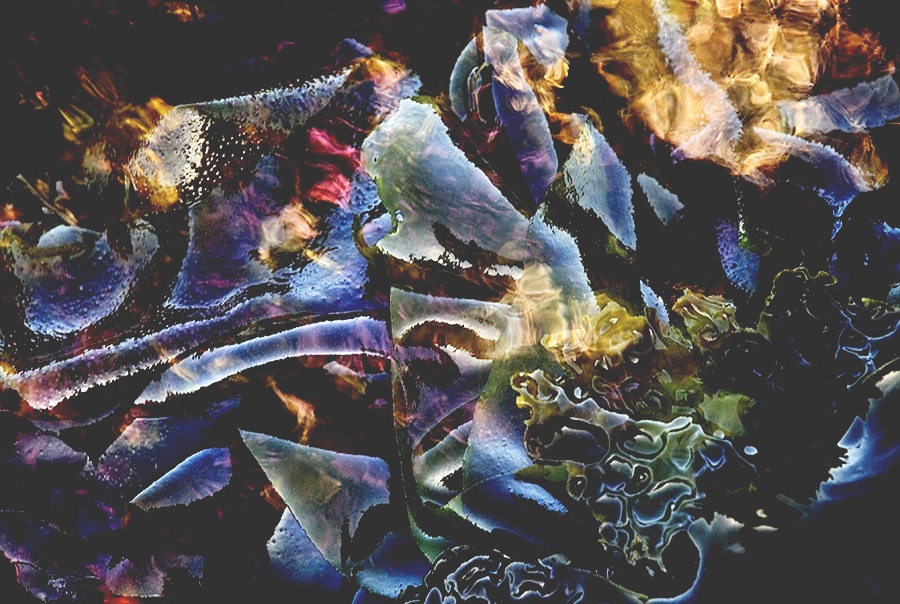 Fluid Life (Double Exposure)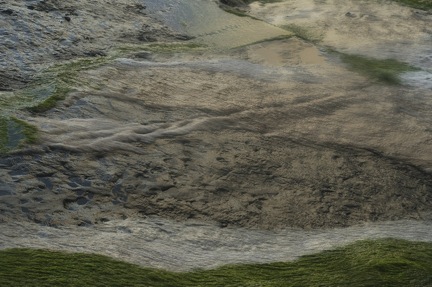 Landscape #6 (2010)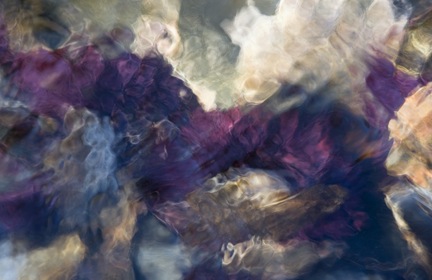 Sea Urchin # 3 (2008)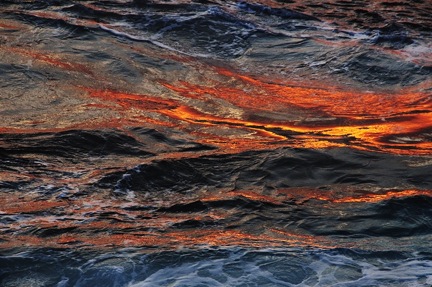 Seascape 2010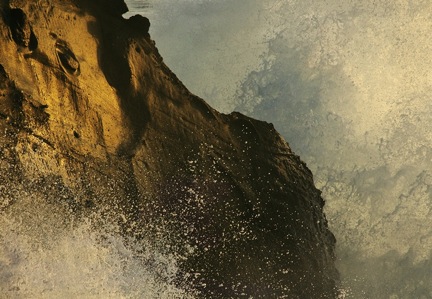 Spash #8 (2009)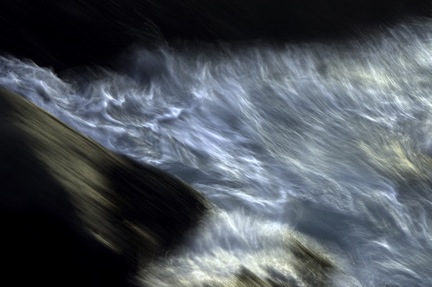 Twilight (2008)
All Images @ Jamie McHugh
All Rights Reserved
Artist of The Month Archives: