N. Carlos J.
Brooklyn, New York
N. Carlos J. is a New York City visual artist based in New York, who employs painting,
illustration and drawing elements within his works. His works range from smaller multiples
to large scale murals in the public forum. He began his study in fine arts at the High
School of Art and Design, and continued at the Fashion Institute of Technology where he
received his BFA. ​His work explores the emotional response, new forms of slavery, the
tormented soul, and the language of corrupted thought. His work also sheds light to the
subconscious conversations we have behind the mask worn. He disconnects the painted
image from the common experience and perception of the viewer to enable the creation of
new figurations and experiences. To create these complex images, he blurs the lines
between the imposed disciplines of the art world such as painting, illustration, and
drawing to disrupt the concepts of what is considered high and low-brow art.
How and when did you start creating art?
I started creating art at the age of 6 years old when I used to doodle in the pages of my
school notebooks. I think I was always drawing since it felt purely instinctive when I
started doing it.
What media and genres do you work in?
I work with acrylic and oil paints mostly on canvas. I usually create figurative and portrait
work but I have started recently working on abstract and collage pieces to get some of my
ideas across.
Who or what are your influences?
There are many great artist who have influenced me. Jenny Saville, George Condo, Francis
Bacon, and Carravagio are some who have influenced my painting style. Artist like Jean
Basquiat, Kerry James Marshall, and David Choe have helped craft my color composition.
The narrative for many of my paintings are based off the dark social issues we face as
humans.
What was your inspiration for GOMAR OZ DABAR?
Instead of the negative images we see on TV and media depicting black men as thugs or
animals what if they were depicted the same way as Buddha or Christ?
Describe your creative process?
I start with an idea for a painting usually from an emotional response to something that
deeply impacted me in the real world. Ill sketch up the idea on paper and then recreate it
on a larger canvas. A finish painting usually takes me a week to a month to complete
depending on the scale of the work.
What are you working on currently?
I'm working on a triptych of paintings depicting people of color in the context of being
deities versus the normal negative stereotypes
What are your near/long term goals as an artist?
Short term I want to continuing making strong paintings that move people's emotions and
question human morality. Long term I want to be viewed as an artist who will leave a long
lasting impression on the art world as well as the world in general.
Where can people view/purchase your work (gallery, website, etc)?
info@ncarlosj.life regarding purchasing inquiries or pricing.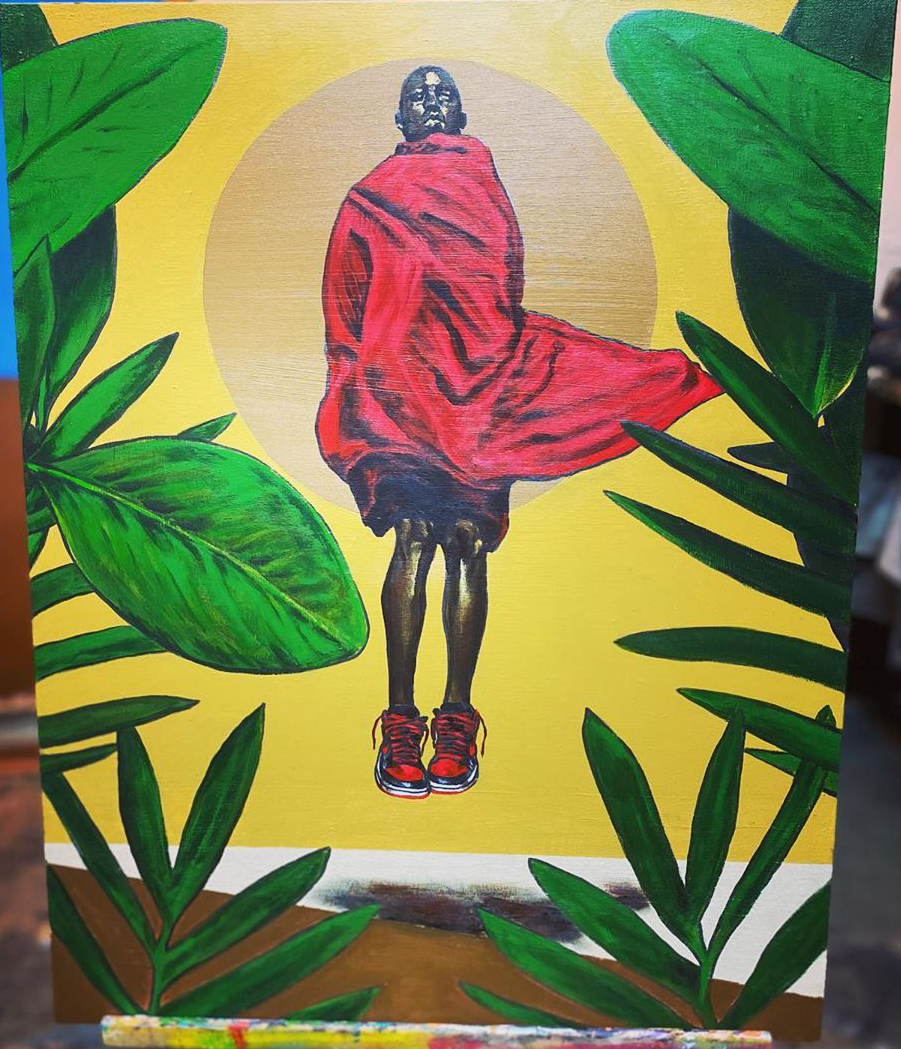 GOMAR OZ DABAR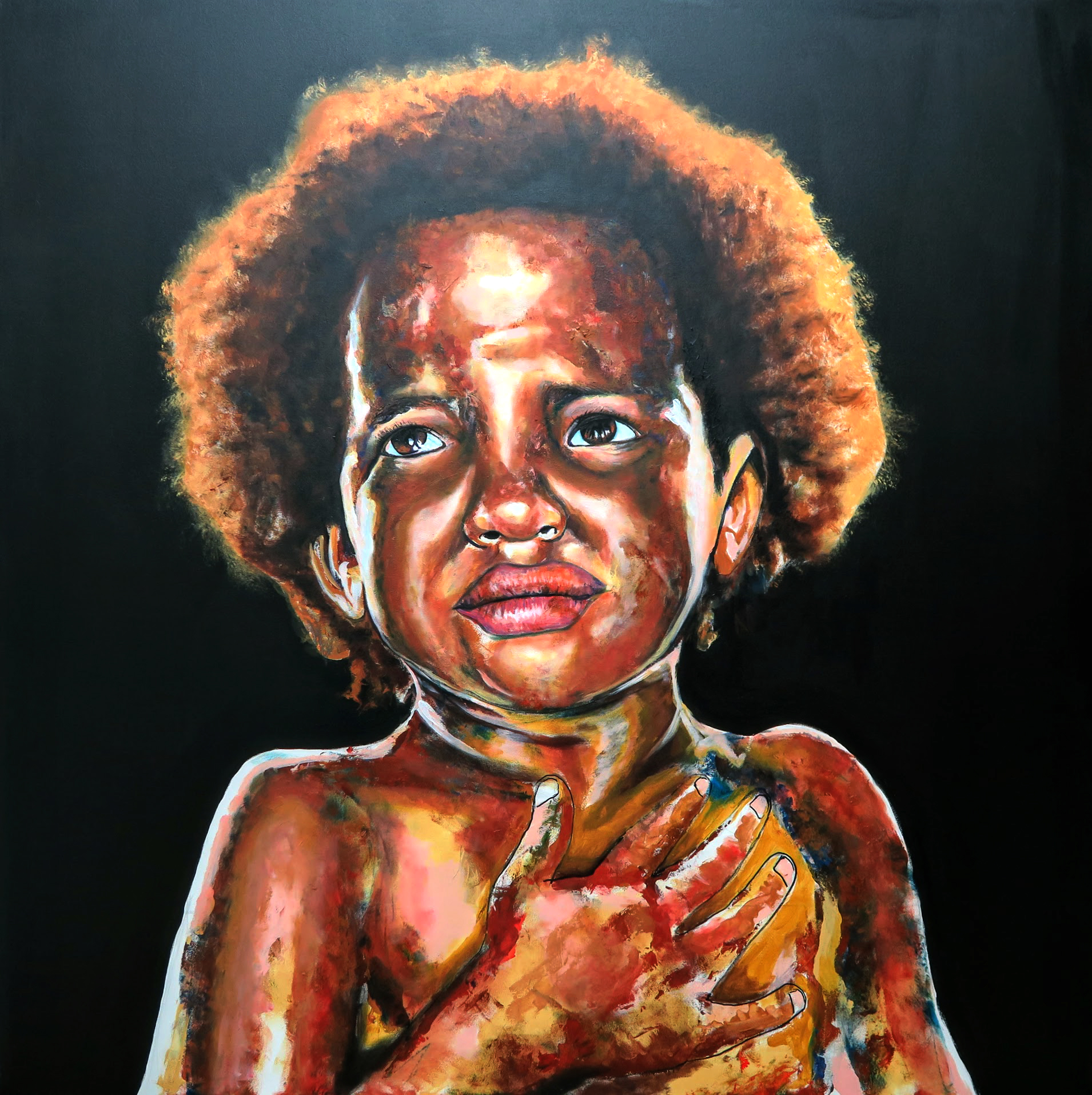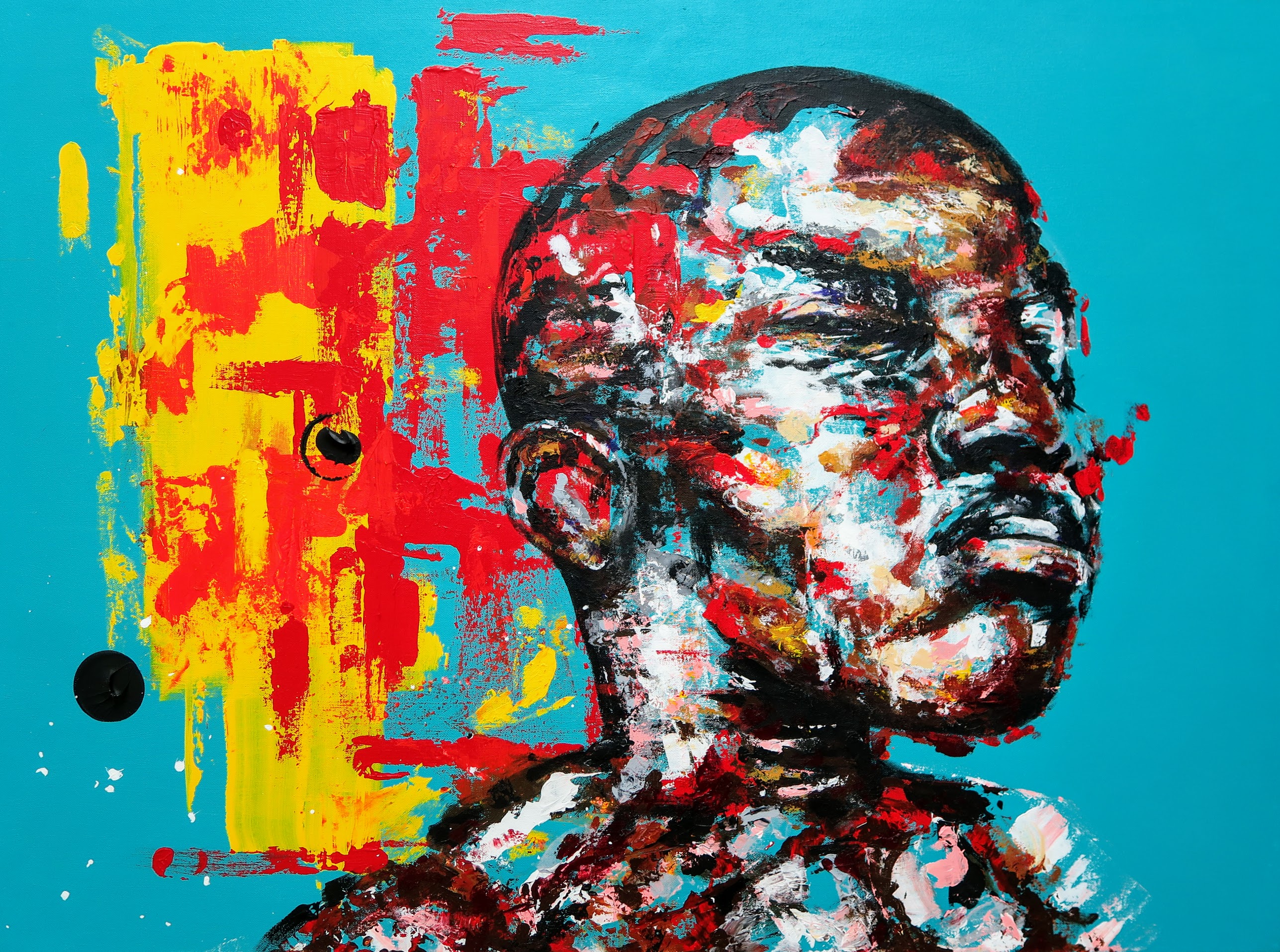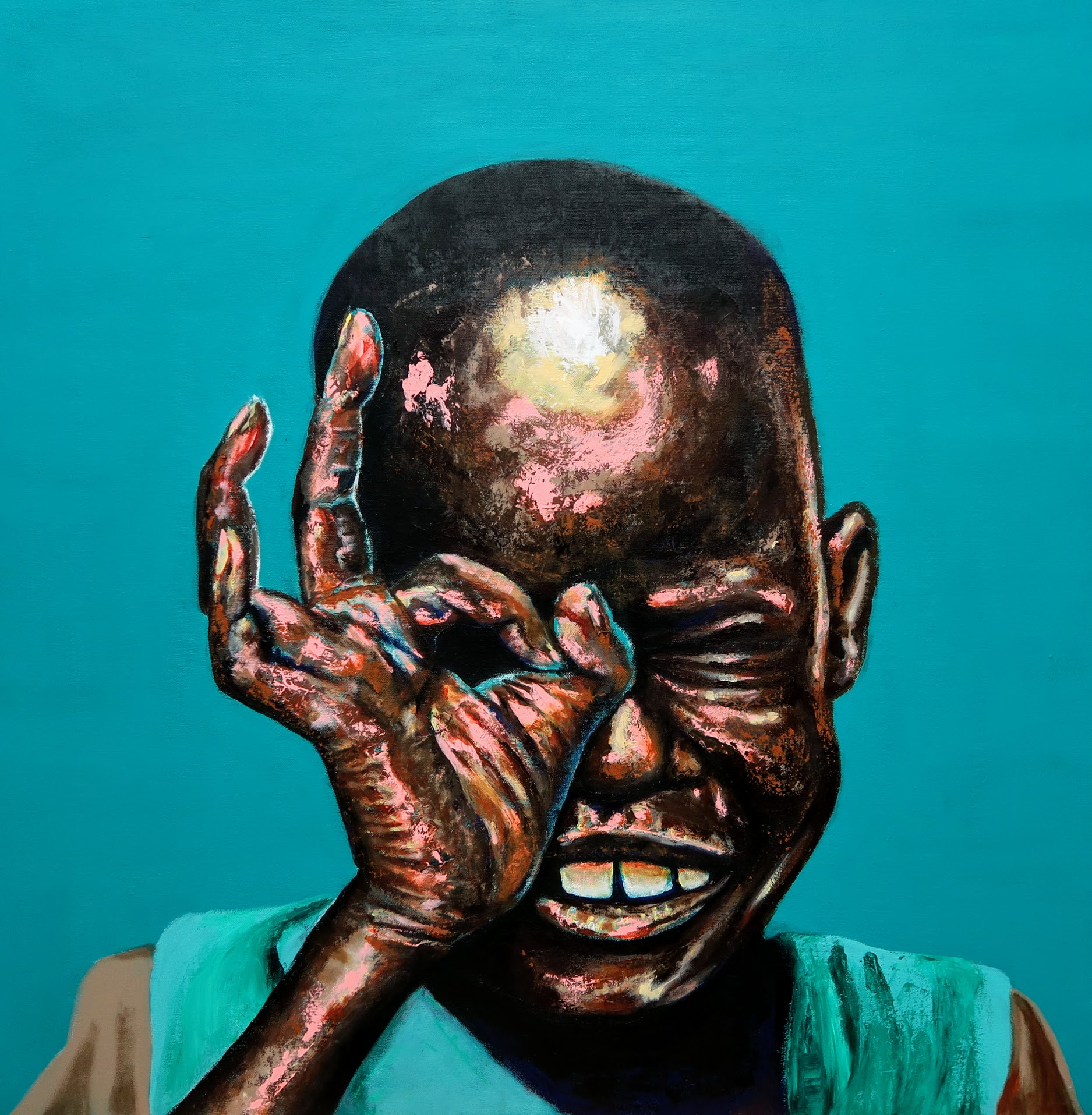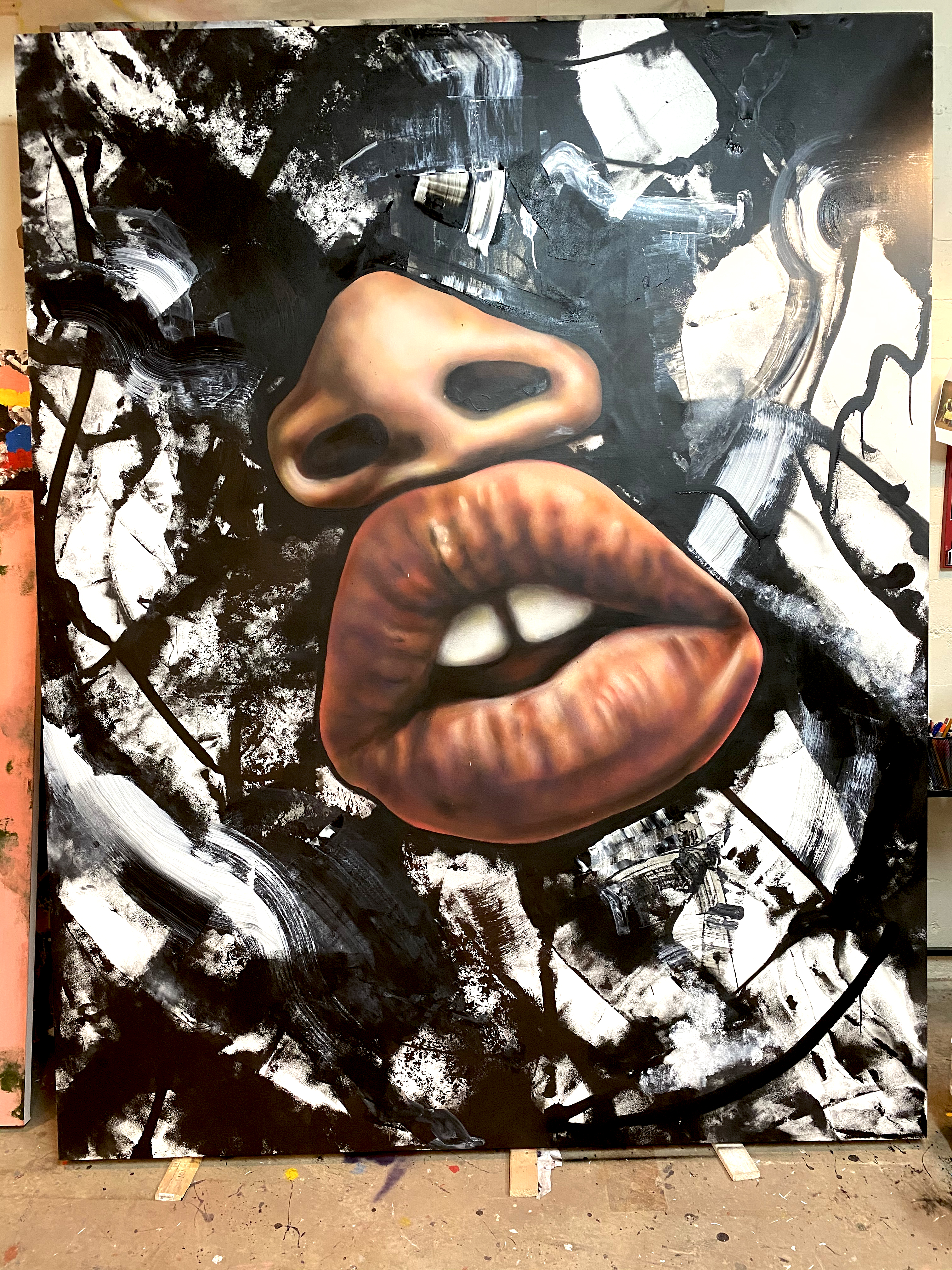 All Images @ N. Carlos J.
All Rights Reserved
Artist of The Month Archives: