Karin Johannesson
Waterloo Ontario Canada
Karin Johannesson is a self-taught artist from Waterloo, Ontario, Canada. Her current work is contemporary watercolours, featuring vibrant shades, and an unconventional approach to the medium. She feels there is much left to explore in watercolour, and enjoys pushing the limits of this often overlooked medium. Karin is currently exhibiting at the Royal Watercolour Society Contemporary Exhibit 2013, at the Bankside Gallery, in London, UK.
How and when did you start creating art?
I have been involved in creative pursuits in one form or another for as long as I can remember, whether it is drawing, painting, cooking, or music. As a child, art materials were my 'toys' of choice. My contemporary watercolours are a fairly recent pursuit, and I have been exploring the medium for the last 3 years.
What media and genres do you work in?
At the moment I work in watercolour and ink. My watercolours are abstract but still recognizable to the viewer. I enjoy painting flowers, but am currently expanding my repertoire to include portraits. I also enjoy painting in acrylic, and plan to create some large abstract pieces in the future.
Who or what are your influences?
My influences come from many sources. A few of the very famous ones include Helen Frankenthaler, Kandinsky, Van Gogh, O'Keefe, Klimt, Klee and fellow Canadian Tom Thomson. I also enjoy the more modern works of Cy Twombly, and Gerhard Richter. There are some artists doing amazing work with watercolour at the moment, namely Stina Persson, and Cate Parr. I am also finding myself drawn to Asian art, such as sumi-e, more and more.
What was your inspiration for Summer Pink?
This is one of my more abstract pieces. It was my goal to represent a general feel for the hot, humid weather we get here in Canada in the summer. Rather than representing a particular flower, I used bright fuchsia and yellow/orange as an impressionistic representation of many flowers found in my garden in the summer.
Describe your creative process?
I am a very impatient artist. I like to get the idea or mood down on paper and completed in one sitting. For the floral watercolours, I generally begin with a colour (fuchsia and red being my go-to colours more often than not) and go from there. I definitely have a favourite palette and never tire of the endless possibilities it creates.
What are you working on currently?
I never tire of flowers and continue to paint them. I am also working on watercolour portraits and large abstract pieces.
What are your near/long term goals as an artist?
To inspire and be inspired, to be an eternal student, and to improve and expand my commercial appeal while maintaining my artistic integrity. I'd like to continue to exhibit both locally and internationally.
Where can people view/purchase your work (gallery, website, etc)?
My painting "Orchids 1" is currently on exhibit and for sale at the Bankside Gallery in London, UK, for the RWS Contemporary Watercolour Competition Exhibit 2013 until March 3, 2013 My art can be purchased at www.karinjohannesson.com and Saatchi online.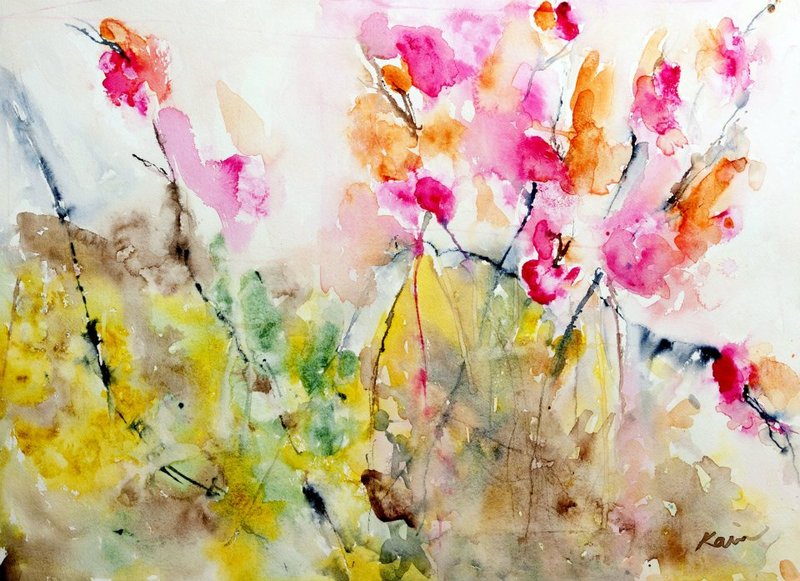 Summer Pink, 18 inches x 24 inches, watercolour and ink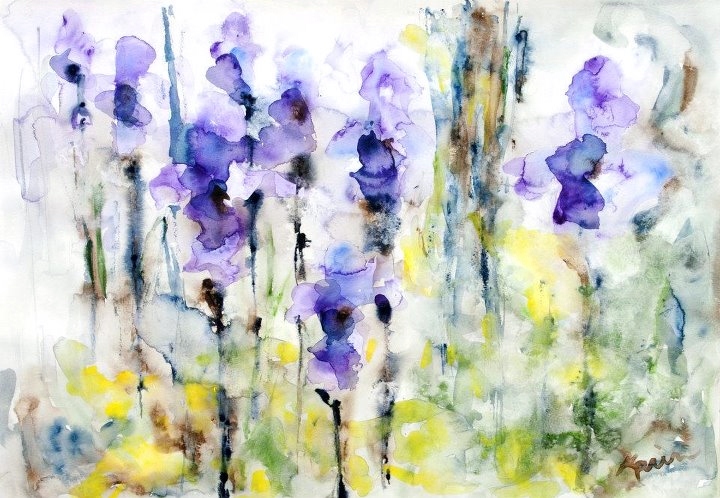 Irises, 16 x 22 inches, 2012, watercolour and ink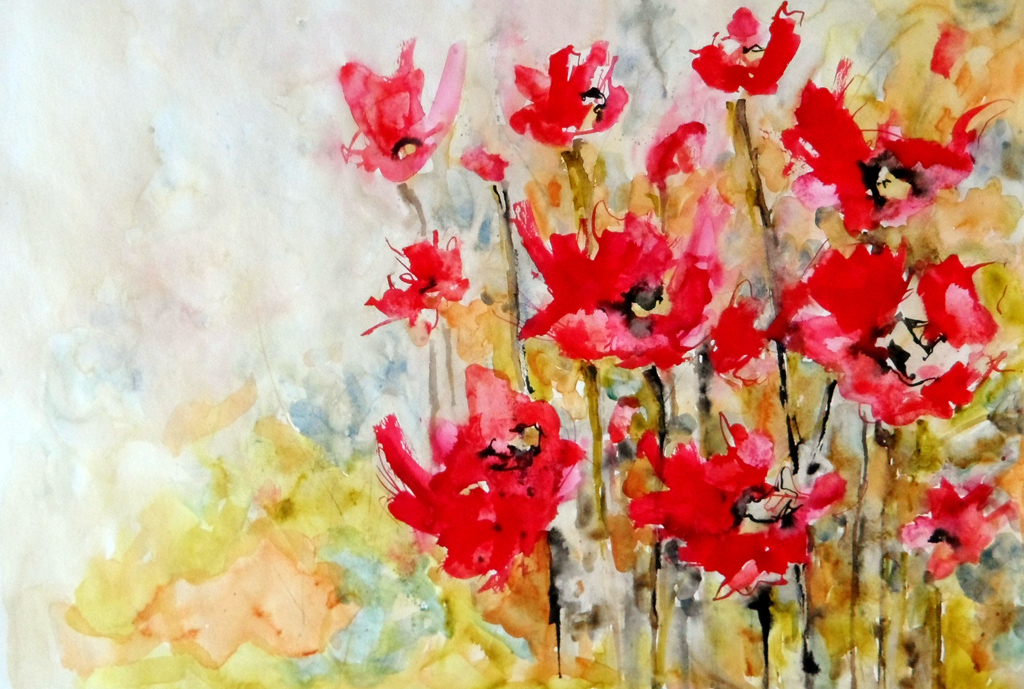 Big Red Poppies, 22 x 29 inches, 2012, watercolour and ink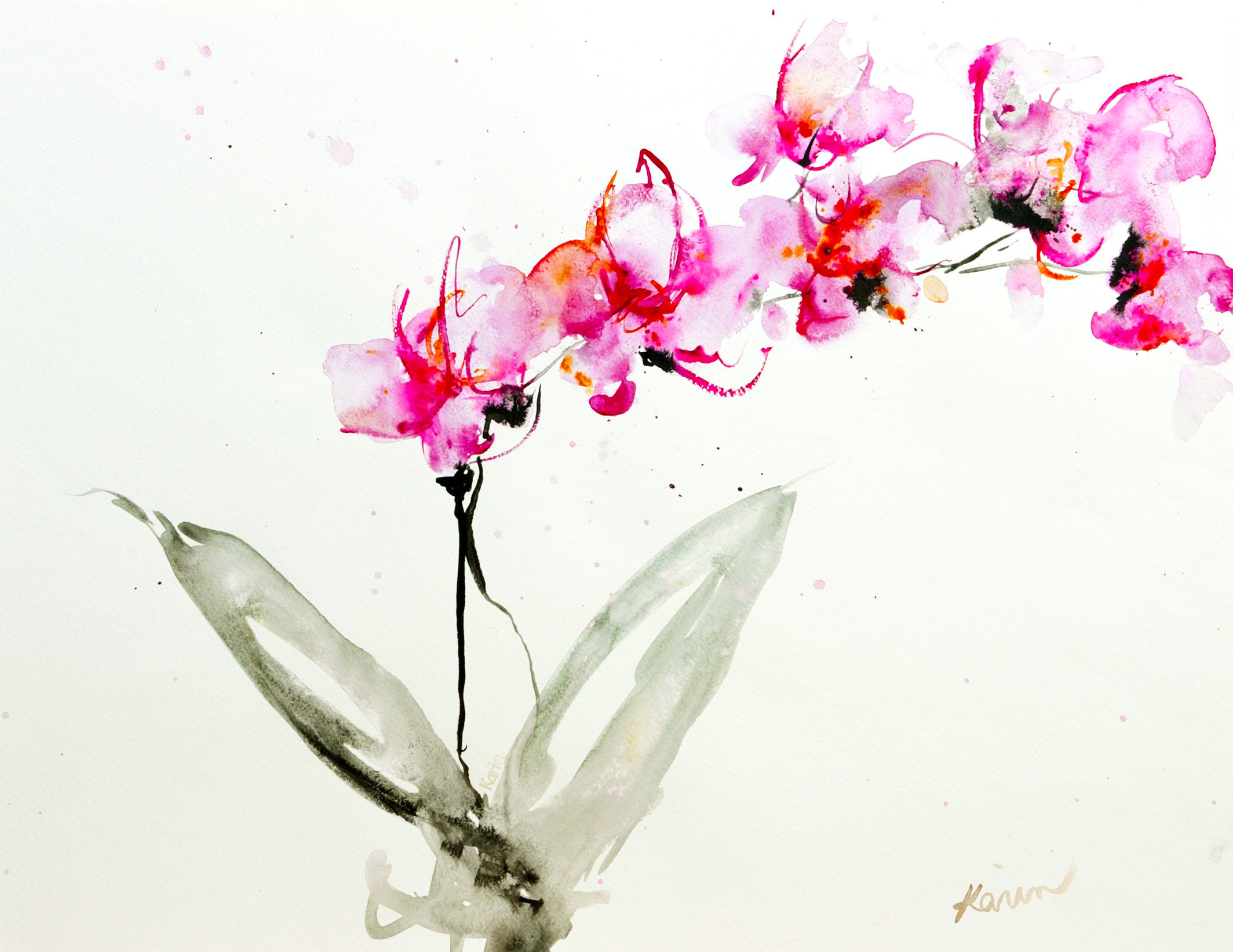 Orchids 2, 18 x 24, 2011, watercolour and ink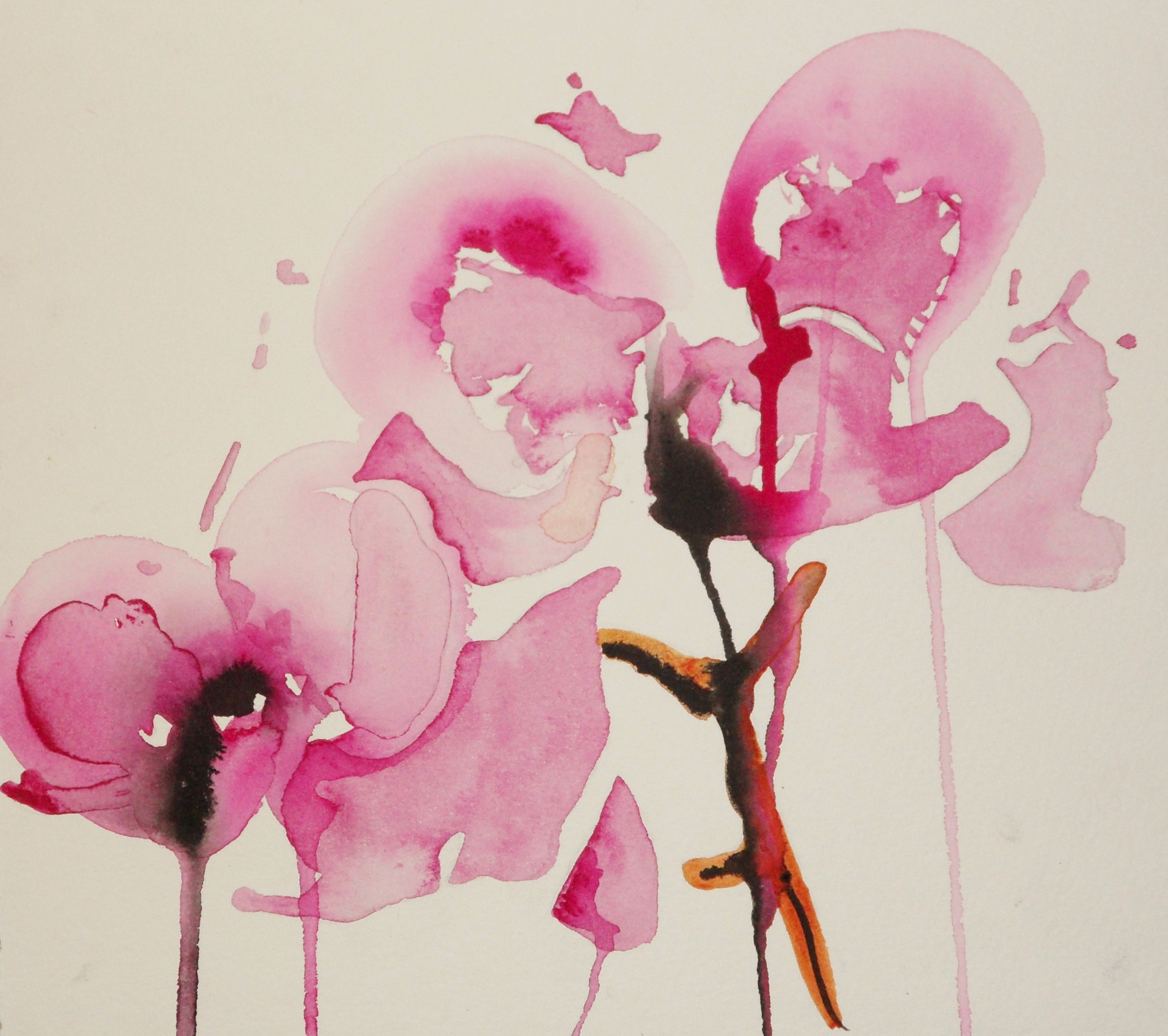 Orchid study i, 8 x 10 inches, 2013, watercolour and ink
5. Orchid study ii, 8 x 10 inches, 2013, watercolour and ink
All Images @ Karin Johannesson
All Rights Reserved
Artist of The Month Archives: