Rebecca Fox
San Francisco, CA
How and when did you start creating art?
Growing up I was always creative but it wasn't until I was in college that I began taking art classes. I took sculpture and ceramic classes, then stumbled upon a jewelry-making class which led me into another sculpture class where my focus became welding. As soon as I was exposed to this new medium, I became excited and enthralled with metal and metal sculpture has been my focus ever since. I have been working with metal for over 10 years
What media and genres do you work in?
I work with steel and create welded steel sculpture. Most of my work is non-representational
Who or what are your influences?
Space, form, shape, balance, and texture are my primary influences.
When I am in my studio, the ideas just seem to come to me and my creative process takes over. My inspiration for #155 came to me from wanting to create a piece that had a sense of movement and balance. My inspiration for all my sculptures is about the spontaneous process of creating and working with the material by using shape and textures to create pieces that have balance and flow.
Describe your creative process?
The process for each of my one-of-a-kind welded steel sculptures begins as I visit various scrap yards and metal shops searching for pieces of metal with unique shapes and interesting textures. In my studio I keep large stockpiles of material from which I work and receive inspiration. I never draw a sculpture on paper before I begin, but rather ideas come to me as I pick out pieces of metal and begin playing with shape and form. I work intuitively, creating as I go, bending, cutting, shaping, and welding until the sculpture is created. A large part of the process is in the finishing, grinding down welds and smoothing surfaces to give the piece a look of continuous flow. My work expresses the idea that metal can appear weightless and challenge the traditional concepts of balance and space.
What are you working on currently?
I always work on several pieces at once, and currently I am working on 4 larger scale pieces. Each one of these pieces will be coated especially for the outdoors, but also can be placed indoors. They are more of a challenge because of their size and I hope to complete all of these pieces by the end of the year.
What are your near/long term goals as an artist?
My short-term goals are very practical - to finish all the sculptures I have in progress. My long-term goals are to continue to grow as an artist, continue to develop my unique style and experiment with patinas and finishes. I also want for people to continue to connect to the pieces I create. Another goal is to show my work in more galleries across the United States..
Where can people view/purchase your work (gallery, website, etc)?
My work is available on my website at www.rebeccafox.com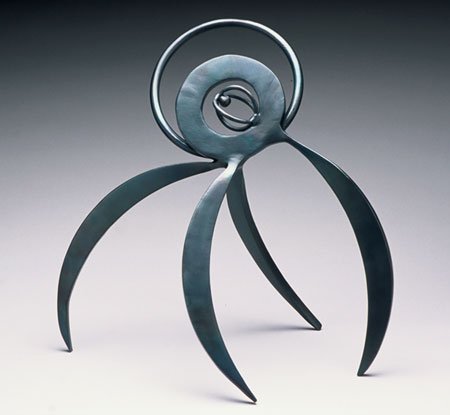 #155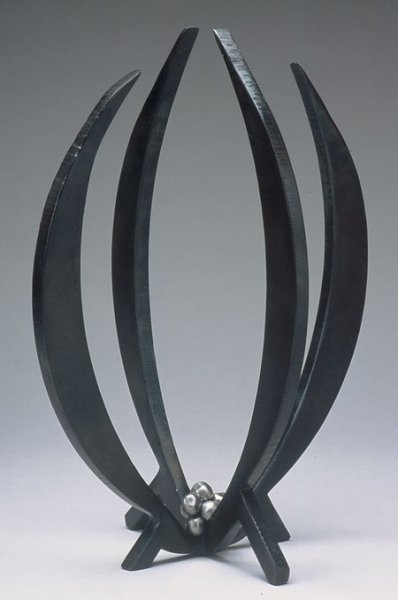 #147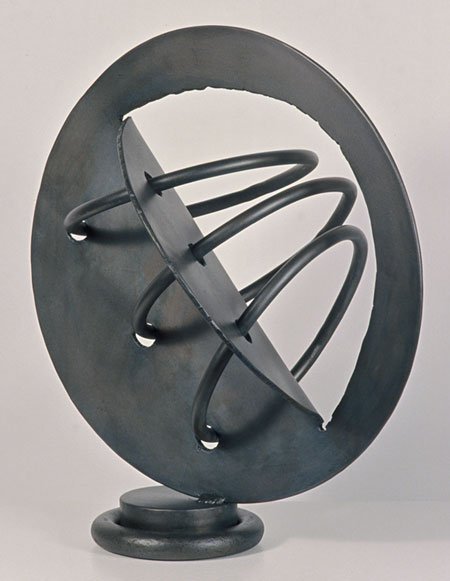 #163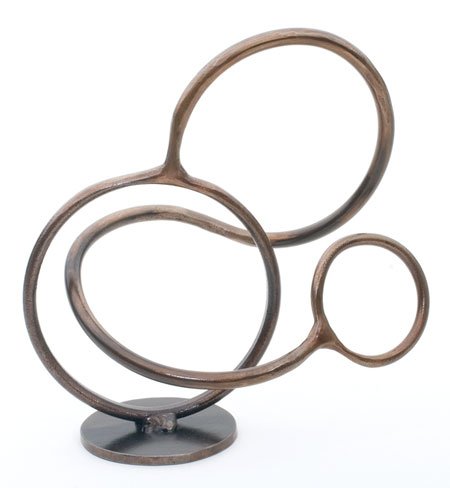 #174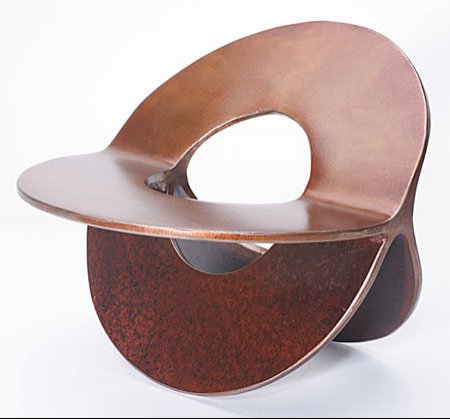 #177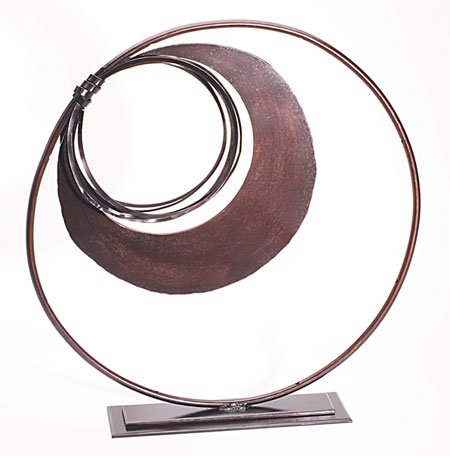 #179
All Images @ Rebecca Fox
All Rights Reserved
Artist of The Month Archives: