Lawrence Wolf
Los Angeles, CA
Larry Wolf's work reflects his unique ability to combine his passion for law with his love for artistic expression through bold textures and vibrant colors. Dedicating over 40 years to building his legal skills, Wolf explores his experiences in this field through introspection that is expressed in his series of original paintings entitled, "A Brush with the Law".
His unique use of raw canvas allows its bare essence to create an interplay of primitive energy and sophisticated emotions. Each piece expresses the artist's struggle and joy in communicating his heart as he travels through a systematic world.
Wolf communicates his struggle to search for new alternatives and solutions to problems both in art and in the courtroom. This series expresses his drive to always look at things in a new way.
Art has become an outlet that has taken him on a journey that he shares with us through these works that are as intriguing to the mind as they are a delight to the eye
How and when did you start creating art?
I had never been artistic before, except for the incredible hand print I made in the third grade out of clay. Then, 15 years ago , while on a spiritual retreat, my teacher said to be creative. I couldn't sing, and I couldn't dance but I knew how to make hand prints.
What media and genres do you work in?
The majority of my work is acrylic on untreated canvas. I have chosen untreated canvas as my surface because it allows the paint to move and flow in unexpected ways. Unexpected being the optimum word. My previous career as a Criminal Attorney, forced me to prepare for the unexpected and to embrace it.
Who or what are your influences?
I can't help but look at a Pollock or a Rothko without staring in awe. The colors , the simplicity, the movement draw me in and my creativity out.
What was your inspiration for Complicated Simplicity?
My inspiration came from both the visual and the intellectual. As the colors move into each other they strive to keep their individual integrity. The result is the integration of color and thought.
Describe your creative process?
I often find myself staring at my blank canvas waiting for an image or a color to appear.
I am also often awoken in the middle of the night to a form, or a color that I must put onto a canvas.
What are you working on currently?
I have been experimenting with combining traditional acrylic paint with acrylic house paint.
The interaction of the two form "unexpected" combinations.
What are your near/long term goals as an artist?
To explore, to enjoy, and to teach my grandsons the love and freedom of the movement of paint.
Where can people view/purchase your work (gallery, website, etc)?
You can contact me directly through my website, ABrushWithTheLaw.com or by email, ABrushWithTheLaw@aol.com or by telephone (310) 277-1707.

Complicated Simplicity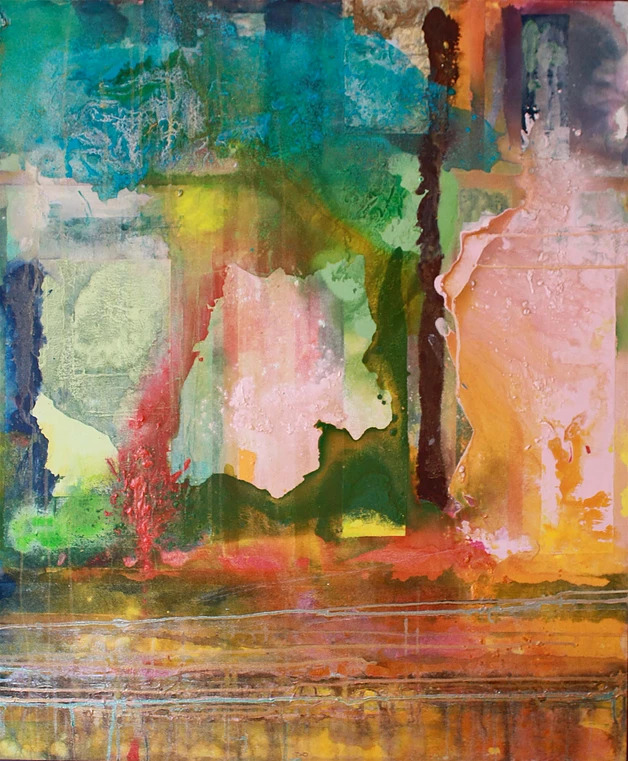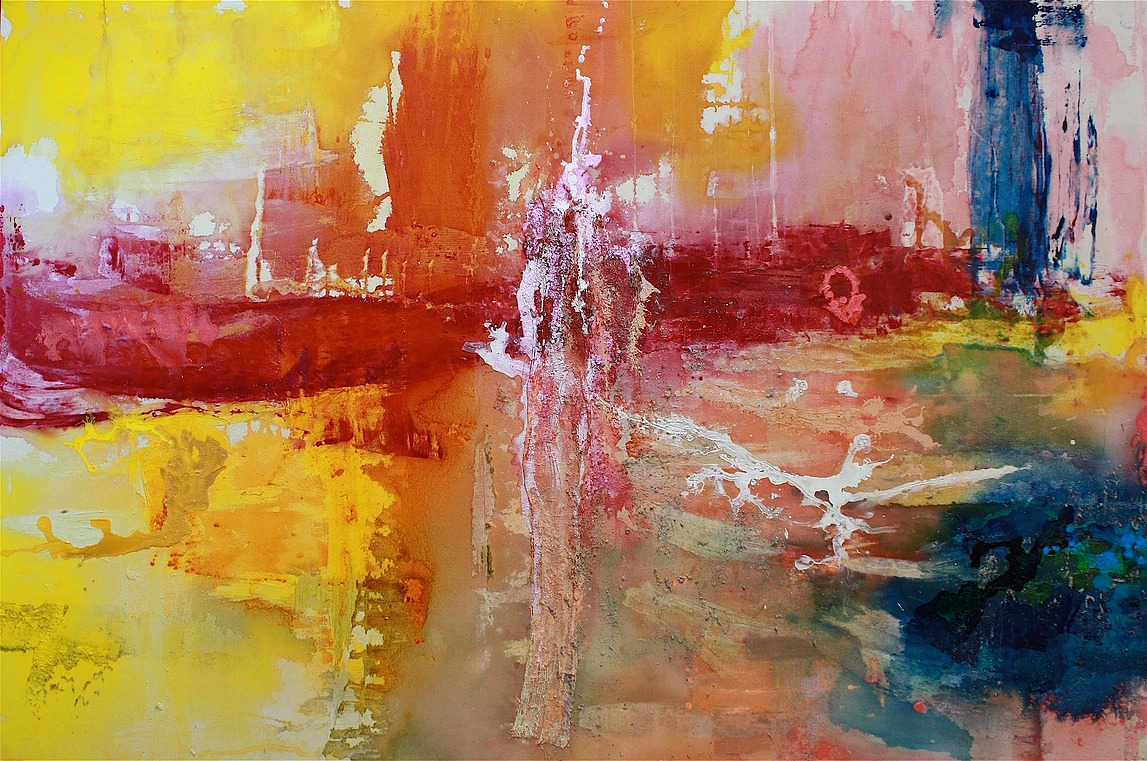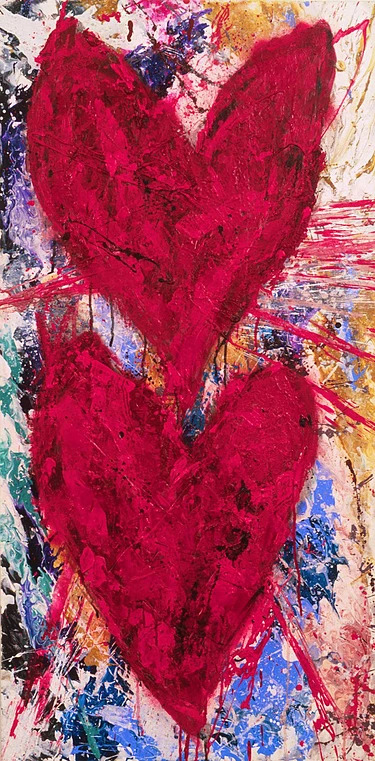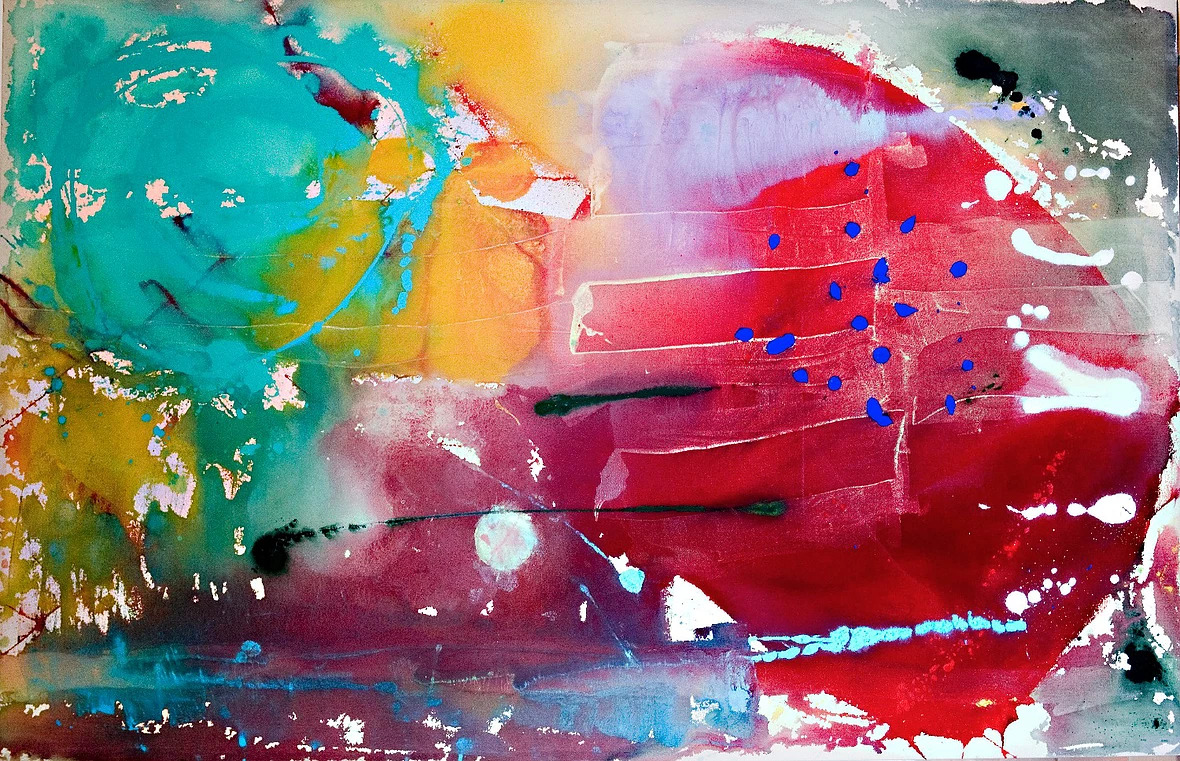 All Images @ Lawrence Wolf
All Rights Reserved
Artist of The Month Archives: