Melissa T. Hall
Lexington, Kentucky, USA
Melissa T. Hall is a narrative photographer/artist based in Lexington, Kentucky. Feeling something was missing after starting a career in computer science, she returned to school in Florida to study studio art and photography. Hall thrives on setting up elaborate photo shoots in dilapidated, abandoned locations. She employs models, vintage clothing, and various props to craft her stories. Her work is completed by combining her photography with encaustic medium and oil paint. Hall's motivation is to expose the beauty in the midst of ruin.
How and when did you start creating art?
I began to seriously create art after going back to school for photography around 2000. Growing up I had enjoyed theater, singing, band, and painting but could never really settle on just one thing. Photography finally became my native visual voice. I still dabble in mixed media but it all comes back to photography as the beginning.
What media and genres do you work in?
I work in photography, encaustic, and assemblage.
Who or what are your influences?
I am an only child so my biggest motivator is to tell my own personal stories. My influences are primarily other narrative artists such as Lori Vrba, Heather Evans Smith, Jeanie Tomanek, Tom Chambers, and Maggie Taylor.
What was your inspiration for
The Water is Rising
?
I had spent a few months ignoring my life and spending my time reading or watching TV. I finally started to realize that I needed to get myself out of this rut so this piece was born out of a cautionary tale for myself.
Describe your creative process?
I pick a theme and brainstorm ideas which then leads to storyboarding to help plan for photo shoots. I find locations and pick costumes from my ever growing collection of vintage dresses. After the photo shoot, I use Photoshop process and create the images, especially the complicated ones that require more than I can create in a live setting. I mount my prints one cradled birch boards and paint on top of them with encaustic medium. For a final layer, I paint on top of that with oil paint to enhance my shadows and colors.
What are you working on currently?
Currently I have just completed work for two shows, "Memento Mori" and "Pandemia" which are on display at the Lexington Art League. (http://www.lexingtonartleague.org/) I was working on the Memento Mori pieces when the pandemic started and after the initial shock, ended up finding the perfect prop and being very inspired by the experience of living through this time.
What are your near/long term goals as an artist?
I am feeling the pull to get back into my studio without specific show goals in mind and take some time just playing. After spending the last year hyper focused on my current work, I long to see where my intuition will take me.
Where can people view/purchase your work (gallery, website, etc)?
My website is http://melissathall.com/
My gallery representation is https://neweditionsgallery.com/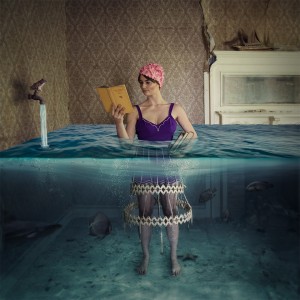 The Water is Rising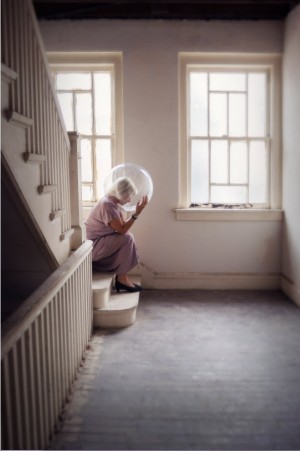 Aloneness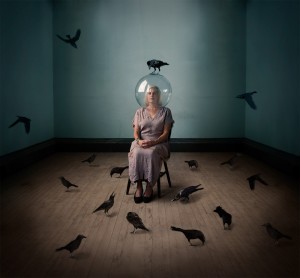 Coming Home to Roost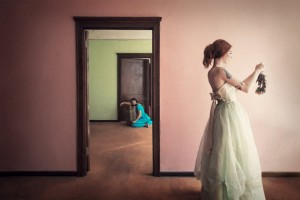 Every Last One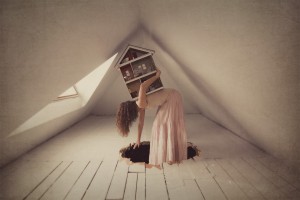 She Will Never Say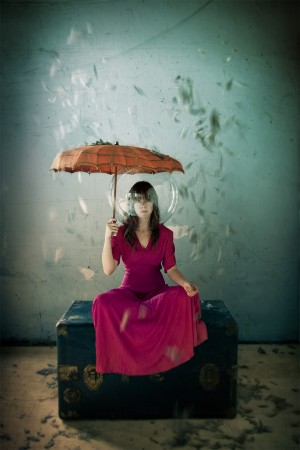 Weather the Storm
All Images @ Melissa T. Hall
All Rights Reserved
Artist of The Month Archives: