Jose Manuel Abraham
Hollywood, Florida, USA
I was born in Bridgeport, Conn. Raised in Miami, FL of Cuban descent. I am a self-taught artist. My work includes highly detailed renditions of a variety of subjects, stunning landscapes and breathtaking sceneries displaying vibrant colors. Bibliography includes many important publications, multiple exhibitions internationally, important cultural events, organizations and renowned galleries.
How and when did you start creating art?
I began painting when I was 40 years old.
What media and genres do you work in?
Oil colors, realistic.
Who or what are your influences?
My Cuban heritage.
What was your inspiration for
Uncle Bar
?
I was inspired by Cuban music.
Describe your creative process?
I get inspired by what I see or feel and I put it on canvas.
What are you working on currently?
I am currently working on a Royal Poinciana Tree.
What are your near/long term goals as an artist?
My main goal is that my work would be recognized internationally.
Where can people view/purchase your work (gallery, website, etc)?
https://jose-abraham.pixels.com/ and https://fineartamerica.com/profiles/jose-abraham/shop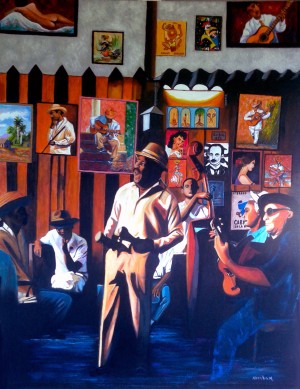 Uncle Bar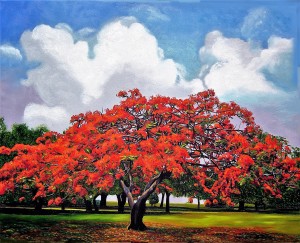 Flamboyan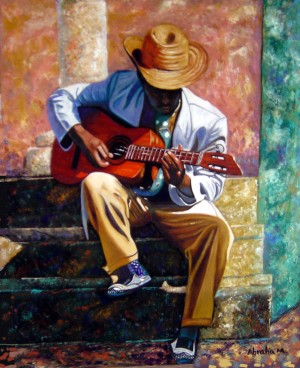 Guitar Player #3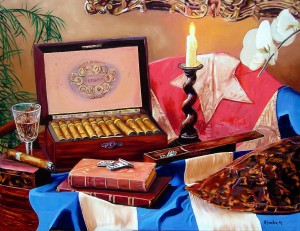 Legacy of Pleasures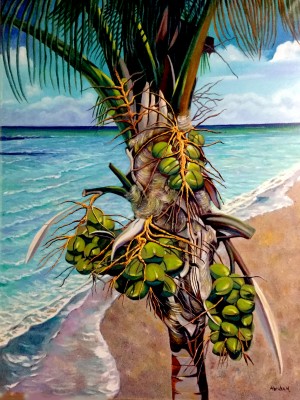 Coconuts on Beach
J. Marti
All Images @ Jose Manuel Abraham
All Rights Reserved
Artist of The Month Archives: