Janet Yoo
Los Angeles, California, USA
Janet Yoo is best known for her emotionally raw colorful portraits of women and the unconditional love of a mother to their children.
Born in the San Fernando Valley, Janet Yoo is a Korean American who currently lives and works still in the San Fernando Valley. Janet is an Art Teacher and mother of two children which influences her artistic style. She graduated from the University of Irvine with a major in Studio Art and minor in Digital Arts and Education.
Janet has been exhibiting her artworks through the California Artist League for the past 6 years. In addition, her artwork was shown in a group show at the Korean Cultural Center under the Cultural Identity Exhibition.
Most of her artworks are a reflection of what she is going through in her life. After having 2 children, she was influenced to create motherhood paintings about unconditional love and the bond between a mother and a child. In addition, she loves showing the beauty and strength of women by painting outlines of women's faces unto nature scenes. She continues to create paintings that reflect her identiyy and ideas.
How and when did you start creating art?
I started taking art classes at the age of nine years old. I won several Art contests when I was younger. Then from college to now, I have been taking Art classes at different studios, Mission Renaissance, Viridian Art Academy and from an artist named Shahin.
What media and genres do you work in?
I normally work with oil paints and create portraits or landscapes.
Who or what are your influences?
I am influenced by my Art Teacher, Shahin, who has taught me many oil painting techniques to be a better artist. I love Van Gogh's textured landscapes and the conceptual artwork of John Baldessari. John has a way of provoking the audience into questioning what is the meaning of the artwork they are looking at.
What was your inspiration for
Sunshine
?
My inspiration for my artwork was creating a portrait of my daughter Justice. She radiates light and love every time she smiles. I wanted to capture her pure joy and innocence. She was wearing wolf ears she received from the Great Wolf Lodge and looked so happy. Justice also has a unicorn, which is her favorite mythical creature, on her sweater.
Describe your creative process?
I always have to look at a photo reference. Then I start with outlining the contour lines in the canvas. From there, I sometimes focus on one area to perfect. Then I add in the dark shadows followed by the midtones and then last the highlights. The details of the paintings always are completed at the end of the process.
What are you working on currently?
I am currently working on a commission of buildings from Mazatlan. The artwork is 3 feet by 4 feet created with oil paints. I love painting in the vibrant, bright colors of the buildings.
What are your near/long term goals as an artist?
My near- and long-term goals as an artist is to exhibit all of my artworks in a solo exhibition. Another goal of mine is to sell more of my artworks. My long-term goal would be to open up my own studio where I can teach Art and exhibit my artwork and my student's artworks worldwide.
Where can people view/purchase your work (gallery, website, etc)?
You can view all of my artworks on my Instagram: https://www.instagram.com/janet_yoo_artist/ or my facebook: Janet Yoo Artist.

I am selling my artworks on my Etsy site: https://www.etsy.com/shop/VisionPaintingCo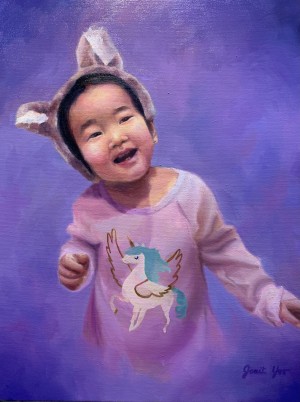 Sunshine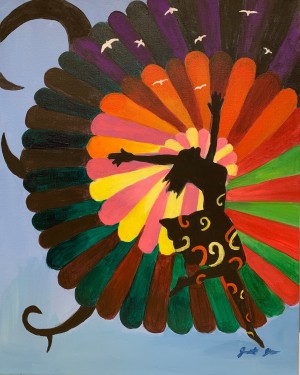 Freedom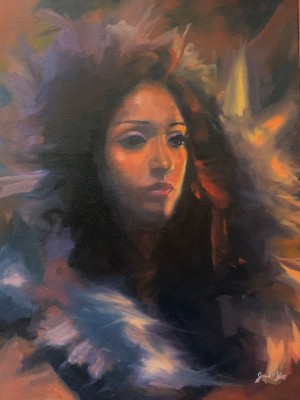 Inner Strength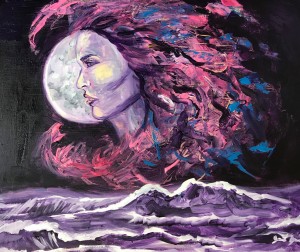 Warrior Healing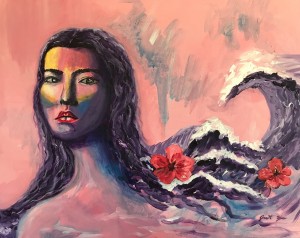 Wave of Emotions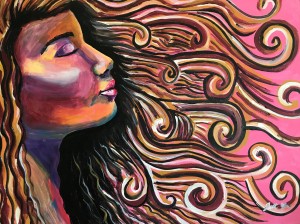 Whimsical
All Images @ Janet Yoo
All Rights Reserved
Artist of The Month Archives: