Chrissanth Greene-Gross
North Salem, NY
Born in Forest Hills, NY. Attended High School of Music & Art, Queens College, University of Michigan, Art Students League. Studied with Richard McDermott Miller, Daniel Greene, Joe Pacquet and Andrew Lattimore. I have worked as a storyboard artist, sculptor's assistant, educator, illustrator of children's books and portrait artist for over 30 years. While plein air painting--painting outdoors on location--has most of my attention these days, in every genre I find the hunt to capture the beauty of the life force challenging and thrilling.
How and when did you start creating art?
As the daughter of an illustrator, watching the magical process of making people come alive on canvas was a daily pleasure. It wasn't long before my own aesthetic opinions crept in. When my dad was working on a painting of my mother, I advised him that those were "not mommy's eyes," and he needed to fix them. After a few days being shooed away, I snuck in and fixed mommy's eyes. I guess I always believed I could convey my vision.
What media and genres do you work in?
While a portion of my portrait work is done in ink tints, I mostly use oil and occasionally acrylics.
Who or what are your influences?
My dad of course—Darrel Greene, Michelangelo, Sorolla, Egon Schiele,Telemaco Signorini, Penleigh Boyd, Nils Burwitz, Felicia Forte.
What was your inspiration for
Embracing the Void
?
Short Story: The strange beauty of light seeping through the cracks of empty egg shells sparked the "Cracked" series, which became a meditation on pain, healing and love through relationships.
Longer Story: You've got to be cracked.
It is true I had been collecting cracked eggs for some time, fascinated by their strange beauty. The shapes of the cracks were oddly compelling, but when I reconnected the pieces--held together by their own dried egg white--I was transfixed. The cracks reconstituted in new shapes were eloquent, and the light that shone through them was sublime.
I was reminded: "You've got to crack an egg to make an omelet." "You've got to be cracked so the light can get in." My own light came on: a connection between these old words of wisdom and my own experience. It has been said that the longest distance is between the head and the heart. Finally, I made it out of my head. Not because I thought it, but because I felt it.
You need to be a little cracked to participate fully in the alchemy of life.
Day after day, I took more and more delight in seeing this strange, broken creature emerge in paint. Other eggs joined in. The identifying hints in the background—my husband's retired dress shirts--brought another voice into the mix, leading me deeper into this meditation.
What's left when I am cracked open and all the masks of the ego fall away? I stand in a space of vulnerability and devotion. Sharing this work brings to fruition my deepest motive in creating art: gratitude for the transformational power of love and, sometimes, humor.
I hope your experience of this work either cracks you open, cracks you up, or both.
Describe your creative process?
My heart speaks though attractions, interests, generosity and deep feeling. I endeavor to follow it, wherever it leads.
What are you working on currently?
While preparing a fleet of panels for more plein air painting, I am finishing up a few portraits and working on two new experimental series: one is eyes painted on copper, involving sculptural elements; the other is a series of large panoramic canvases of treasured open spaces.
What are your near/long term goals as an artist?
Consistent productivity and placement. I want to make the work and offer it to you. I am in an endless, all-consuming competition with myself to provide my muse the best skills needed to express and share the next beautiful vision awaiting birth.
Where can people view/purchase your work (gallery, website, etc)?
My work is available at BB Abode and Hayfields Market in North Salem, NY and directly from my website where you buy existing pieces or commission work: www.chrissanth.com.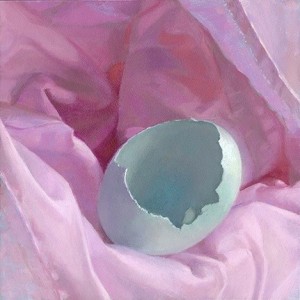 Embracing the Void
Purple Heart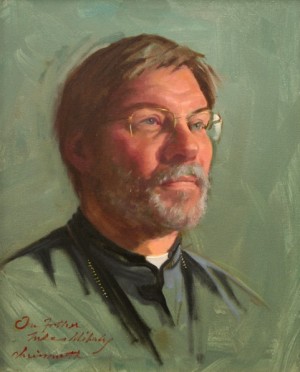 Padre Luke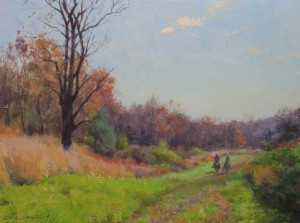 Joy Ride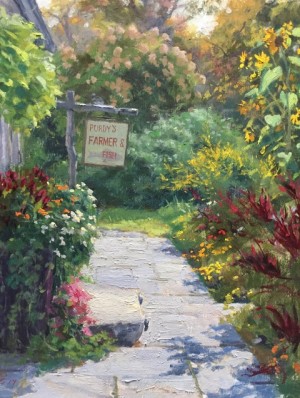 Full Bloom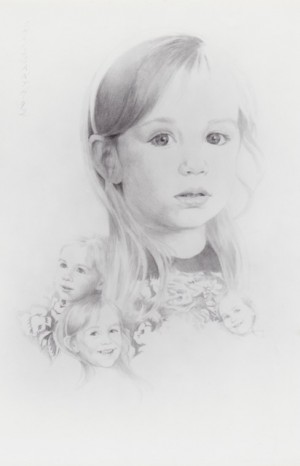 Expression
All Images @ Chrissanth Greene-Gross
All Rights Reserved
Artist of The Month Archives: